With fewer burglaries leading to an arrest isn't it time you protected your home with new double glazing and replacement front and back doors?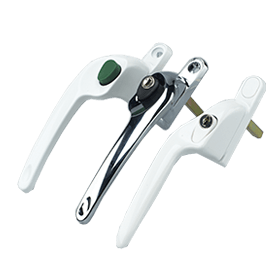 New figures released by the Government show that for every 100 burglaries, Police Forces in England make only 14 arrests. BBC figures found that while data released by the Office of National Statistics showed that there were 392,341, recorded burglaries across England in 2014-15, Home Office figures reveal only 54,466 arrests were made.
Within the Aylesbury, Hemel Hempstead and High Wycombe areas, 11,382 burglaries were recorded by Thamas Valley Police in 2014-15. Figures show that only 2222 cases led to an arrest.
Gary Warby, MD of Premier Windows and Doors, said: "If your home is broken into, you feel that your privacy has been violated, never mind the thought that the perportrator is still out there. Windows and particularly doors, are the primary route for break-ins. Old school double glazing with very little security measures, or old PVC-U panel, deliver very little protection. A swipe of a crow bar or hammer can be enough."
Premier Windows and Doors of Aylesbury offer an extensive range of high security windows and doors. See these at https://www.premwindowsanddoors.co.uk/windows/ and https://www.premwindowsanddoors.co.uk/doors/
Our range is designed to keep even the most determined of burglars out. This includes the latest range of thermally efficient composite doors. With multi-point locking they feature the latest hardware and cutting edge innovation and are available in a Police approved Secured by Design (SBD) specification as standard.
Delivering top performance under the Door Energy Ratings Scheme, they'll also keep your home warmer, while emulating the appearance of a timber door but without the maintenance, they are also available in a wide variety of finishes, colours and glass options.
Gary added: "A new generation of high security and energy efficient PVC windows and doors, are delivering a far better performance than those of even just a few years ago. Criminals are always developing new techniques to enter your home. At Premier Windows and Doors, we work hard to make sure that we stay ahead of them.
We would encourage homeowners to check the condition of doors and windows, particularly after the winter months and if they are showing sign of age or wear and tear to consider replacement as a matter of priority."
For more information about our high security windows and doors, please email enquiries@premwindowsanddoors.co.uk or call a member of our team on 01296 422 842 or 0800 854 353.