New research reveals that in the face of rising household bills, warmth and energy efficiency are the key priorities for house hunters.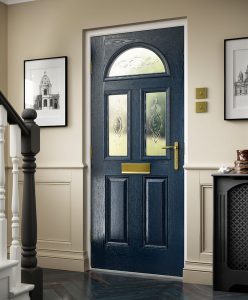 The new study found that of those polled 74% of respondents said that double glazing was their top priority other than central heating (79%). A good energy efficiency rating and cavity wall insulation ere also highly rated features.
The study by comparison site GoCompare, also revealed that house hunters saw home security as another top priority – secure windows and doors listed by 70% of respondents as a key factor in their purchasing decision.
Gary Warby, Owner Premier Window: said: "It's obvious from the research, that people looking to buy new homes are putting energy efficiency and more importantly security at the very top of their list.
"We have enjoyed a period of comparatively low energy costs but with a raft of low tariffs coming to an end last month, home energy efficiency is going to be a real priority going into the winter."
According to the Energy Saving Trust, heat lost through windows accounts for around 25 per cent of the total energy lost from your home. It suggests that new windows and doors could save homeowners up to £160 a year in heating bills over old or single glazed windows.
Premier Windows supplies hundreds of energy efficient PVC-U windows and doors throughout Aylesbury each year, making homes not only warmer but more secure. This includes an extensive range of low maintenance and energy efficient PVC-U windows. These can achieve top u-values and Window Energy Ratings, including WER A++.
Gary states "New energy efficient triple glazed and double glazed windows and doors can have a transformative effect on your property. They can help you sell it, or make it warmer and more secure. " Click here for more information.
For more information email enquiries@premwindowsanddoors.co.uk or call a member of our team on 0800 854 353