Gary Warby, Managing Director at Premier Windows and Doors discusses what to consider when purchasing replacement windows, doors and conservatories.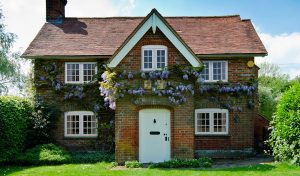 Choosing new energy efficient windows and doors is a big decision. For most of us it's one of the biggest purchases we make and if we get wrong, it's there staring us in the face each and every time we come home.
In the coming weeks, Premier Windows and Doors will looking at the many factors that surround window and door replacement to give you access the information you need to make an informed choice.
Let's start with thermal efficiency. Energy efficiency and the desire to cut the cost of heating their home, is the main reason why most of us look to replace our windows and doors. See windows or doors or conservatories for more details.
How are PVC-U windows and doors measured in terms of enery efficiency?
There are two systems for rating the performance of windows and doors – U-values and Window Energy Ratings (WERs). U-Values assess a product on how effective it is at keeping heat in or how much heat is lost through it, as a single measure of performance.
Window Energy Ratings do the same and use the U-Value (heat loss) but also balance heat loss against solar gain (warmth which passes into the room from the sun) and also throw into the mix additional heat loss through air penetration, giving windows a ranking from 'A/A++' to 'G' using a 'traffic-light' type colour code. The Door Energy Ratings Scheme replicates the same model.
What level of energy saving do replacement windows need to meet?
To meet building regulations, all new windows must achieve a minimum WER 'C' rating or U-value of 1.6 or less.
How do energy efficient windows work?
Glass is the critical element in energy efficient windows. They work using two sheets of glass in the case of double and three, for triple-glazed units with a gap in between – usually about 16mm – to create an insulating barrier that keeps heat in. Performance is further enhanced using warm-edge spacers, low emissivity gases, for example, argon, xenon or krypton to fill the gap and low-iron glass.
What are the benefits of energy efficient PVC windows and doors and composite doors?
According to the Energy Saving Trust, fitting new energy efficient double-glazed PVC windows and doors, in a detached three bedroom home, can deliver an annual saving over and above single glazed windows of up to £160 a year in heating bills.
They also deliver other benefits. New energy efficient and low maintenance PVC-U windows and doors can help to reduce condensation, while high security window and door multi-point locking mechanisms, also make homes far more secure.
What sort of thermal performance should I want for my home?
It depends on the aspect of your property and how much energy you want to save. Premier Windows and Doors, for example, supplies a thermally efficient triple-glazed window with a U-value as low as 0.8W/m².K. It's a great window but with more glass and more complex handling, costs more. Energy efficient double-glazed windows deliver great performance and will do the job and more though. We work with our customers to model heat loss and to develop a solution that's right for their individual requirements and the construct of their property.
For more information, please don't hesitate to email me on enquiries@premwindowsanddoors.co.uk or call a member of our team on 0800 854353 or 01926 422842.