Window Suppliers – Who do I choose?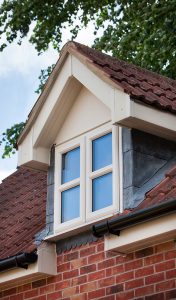 It is a difficult decision on who to choose for your window and door replacement. Gary Warby, Director at Premier Windows and Doors explains what you need to know before choosing a double-glazing company
We have all heard the nightmare stories. Double-glazing companies who do a dodgy job and claim "buy one, get one free"!
The vast majority of window and door companies are in fact reputable and well run businesses. The industry has done a huge amount to clean up its act and those of us who work in the glazing industry cringe more than most when an occasional rogue business drags its reputation back into the gutter.
This said, in common with any other industry or any other big purchase, it pays to do your research. So what do you need to know?
The first thing to do is to decide if you want to go with a national or local installation business? We obviously believe that choosing a local supplier is best. We have been working in and around Bcukinghamshire for more than 26 years. We understand the area, local conservation and planning controls.
That doesn't mean to say that a national supplier won't do a good job. It's worth noting, however, that they will normally have higher operating costs, so if you do decide to go with a big household name, it's probably worth checking that you couldn't get the same or a very similar product at lower cost from someone on your door-step – or at the very least, pretty close to it!
Regardless of the route that you go down – national or local supply – the following is always good practice.
Carry out background research
Window and door specification can be complex. If someone is trying to get you to sign on the dotted line within minutes of coming into your home alarm bells should be ringing!
Get to grips with the basics through online research before you let anyone through your door. You can read our guide to high performance energy efficient windows here
Receive like-for-like quotes
A lot of different energy efficient and low maintenance PVC-U window systems are supplied in the UK but quality and performance can vary significantly. Make sure that you're windows are manufactured from a high quality window system.
Our windows are manufactured from Profile 22, one of the UK's most advanced window and door systems, which is extruded here in the UK.
Carry out your own due diligence
How long has the window and door company you're buying from been in business? What warranties do they offer? Are they insured?
Get word of mouth recommendations.
Set a schedule for your window and door replacement
Onsite start and finish dates can be a little difficult to pin down because of the unpredictability of the Great British weather but good suppliers will give you a 'no-later-than' agreement for the completion of works.
Also set a schedule for payment terms. Good window and door installers will always offer a snagging agreement, allowing you to hold off on final payment until a final inspection is completed to check for any minor problems or remedial works.
The stereotype is just that. Good window and door replacement companies won't go in with the hard sell. Instead they'll talk you through the options and work with you to make the right choice for your property.
This is very much Premier 's philosophy. For more information, please don't hesitate to email me on enquiries@premwindowsanddoors.co.uk on 01296 422 842.