With the UK stuck indoors, now is the ideal time to give your home a deep clean, if only to keep yourself busy! And we've created this helpful blog to help you do so.
Clear any clutter before you start
By clearing away any clutter in your home before you start on a deep clean, it will make getting to those hard-to-reach places that much easier.
Deep cleaning the bathroom
When deep cleaning your bathroom, pre-cleaning the toilet with a microfibre cloth is a great way to maximise cleaning results. Using an extension duster for the ceilings and walls will remove a lot of the dust from them too. For any stubborn mould and mildew you find, soak a cotton ball in rubbing alcohol and leave on any spots overnight!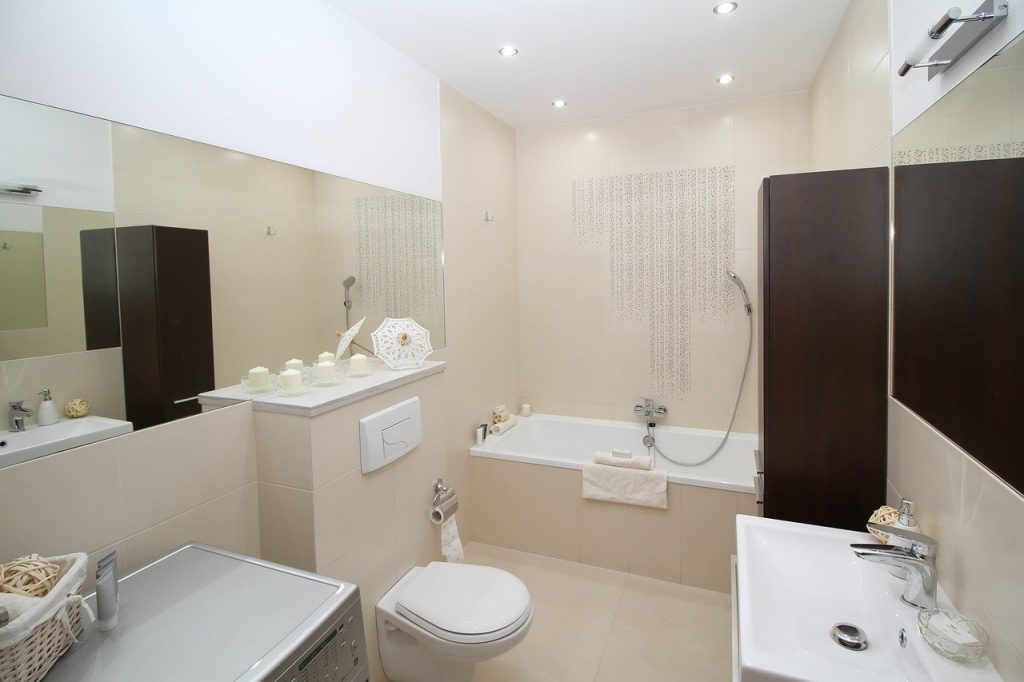 Any mineral build up on your sinks and faucets can be scrubbed with a toothbrush dipped in baking soda for a pristine finish. To clean the grouting between the bathroom tiles, check out this guide.
Giving your kitchen a thorough scrubbing
The kitchen gets a lot of use throughout the year, so it inevitably accumulates a lot of mess. However, we've listed some great tips to help you make yours look as good new:
Coat any stainless steel sinks with bicarbonate of soda and scrub with an old toothbrush.
For ceramic sinks, spray with a bleach based cleaner, let it sit for a few minutes and rinse.
Leave a paste of bicarbonate of soda and water in the oven overnight before spraying with white vinegar. Leave for four hours, scrub and rinse.
Clean the hob by coating with a mixture of non-abrasive cream cleaner, leave for 10 minutes and scrub with a microfibre cloth.
After cleaning the fridge, its shelves and attachments, leave a full cup of bicarbonate of soda in the fridge for a day or two to soak up any leftover smells.
Empty the kitchen cabinets and give them a quick hoover before cleaning them using a warm, soapy water and a soft cloth.
Livening up the living room
For your living room, you might start with any wooden furniture. For a good polish, mix 4 parts olive oil and 1 part white vinegar in a spray bottle. Be sure to test the mixture first before spraying it onto the furniture and working it to a good shine.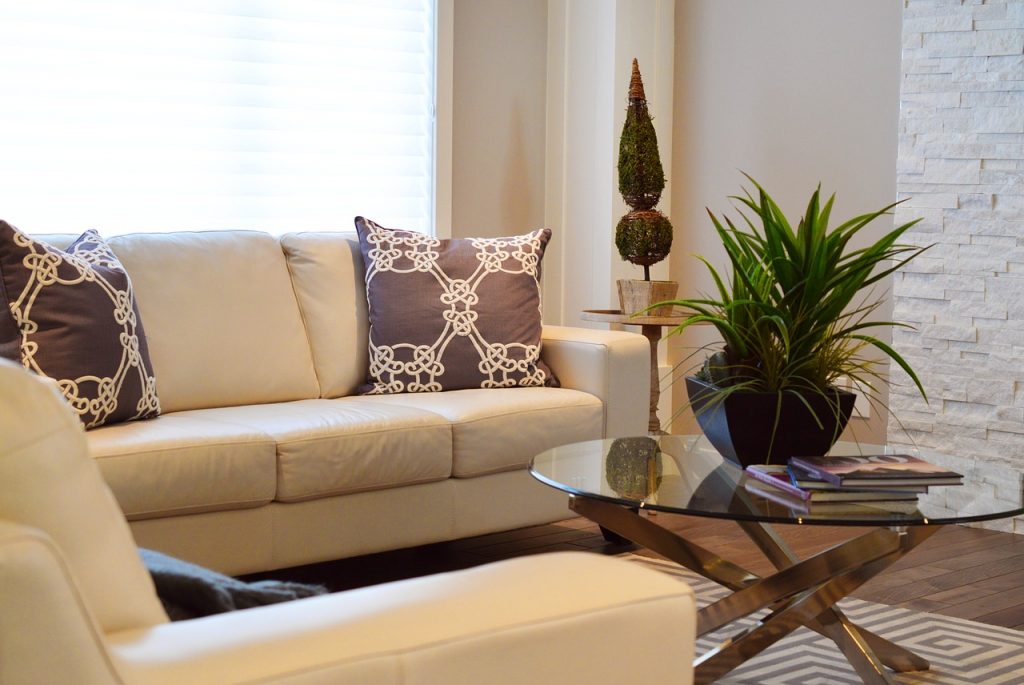 Now is also an ideal opportunity to give any rugs or carpets a steam clean or shampooing, depending on which option you prefer. If you only have small, isolated stains on your carpet/rug, these can be solely targeted with the steam cleaner.
Don't miss those door handles!
Door handles are easily missed on a usual cleaning regime. However, they are some of the worst places for accumulating germs. So, be sure to grab some anti-bacterial wipes and wipe down all the door handles in your home.
Check and clean your windows and doors
Cleaning your windows and doors is easily forgotten, but now is the ideal time to give them a clean and check they're working as they should be. To do this, try the following: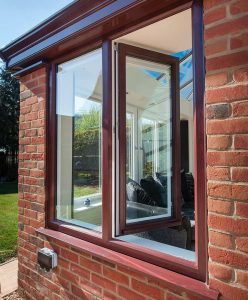 If you have double glazing, check whether there is mist between the panes of glass. If so, this is a sign that double glazing has failed.
To clean any glass, mix 1 part of hot water with 1 part of distilled vinegar in a spray bottle. Apply to the glass and wipe down with a soft sponge, before drying with newspaper or coffee filters.
Before cleaning any window frames, give them a good dust as this will significantly improve the end result.
If the find the results of your clean/check unsatisfactory, it might be time you thought about replacing them. In such cases, we have a wide selection of replacement windows and doors available, and we would be delighted to fit them to your home. As we are currently offering up to 35% off on all windows, doors and conservatories, now is the ideal time to purchase any replacements too.
For more information, call us on 0800 854 353 or contact us online.