With storms Ciara and Dennis subjecting the UK to torrential rains and severe gales on consecutive weeks, it's nice to finally be able to breathe a sigh of relief. However, as a result of the onslaught, you might have noticed your conservatory roof is leaking. If so, there are a number of possible causes for this. Some of the more common ones include:
Conservatory roof vents that are not properly insulated.
Conservatory roof panels that have slipped or moved, leaving a gap in your roof.
The lead flashing, which is present at the point where the conservatory roof meets the house, does not fully cover the join, allowing water to seep inside.
If your roof is leaking, it might be time to call in a conservatory professional to see if they can find the problem and repair it for you. However, if this doesn't work or there is a leak present in the centre of the roof, it's time you upgraded it to something better!
Here at Premier Windows, we've got replacement conservatory roofs to suit a wide range of homeowner's needs.
Glass conservatory roofs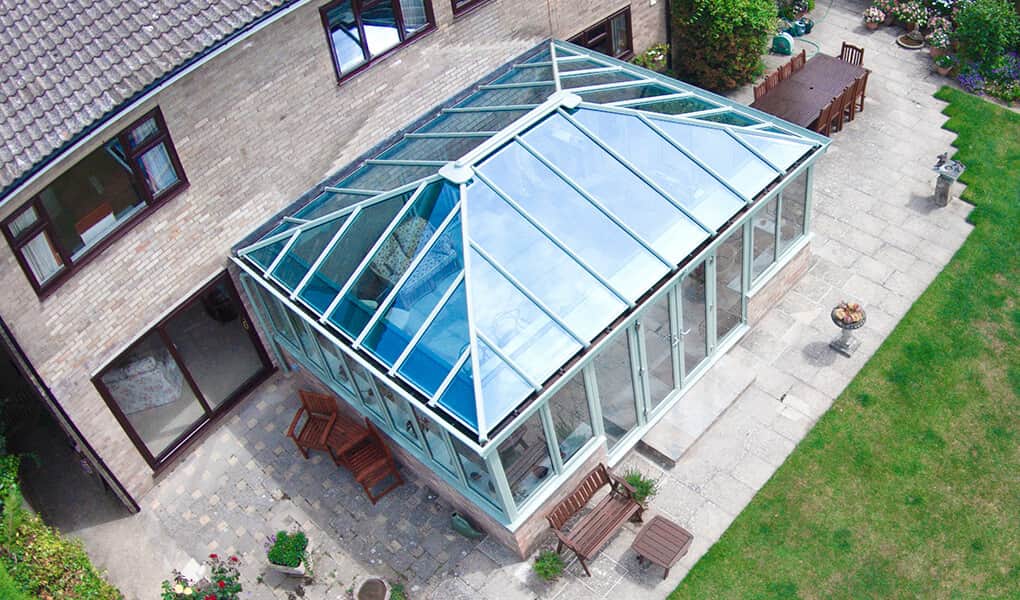 Our glass roofs are the preferred option for homeowners who want lashings of natural light to flow into their conservatory. They combine thermally efficient designs with low-emissivity glass, which has a special layer that reflects heat back into the conservatory. Therefore, trapping more heat inside. So, this leaves the interior at a comfortable temperature, even during the colder part of the year.
The glass we use also has anti-glare qualities, meaning you won't be blinded by the sun whenever you are relaxing in there.
Tiled conservatory roofs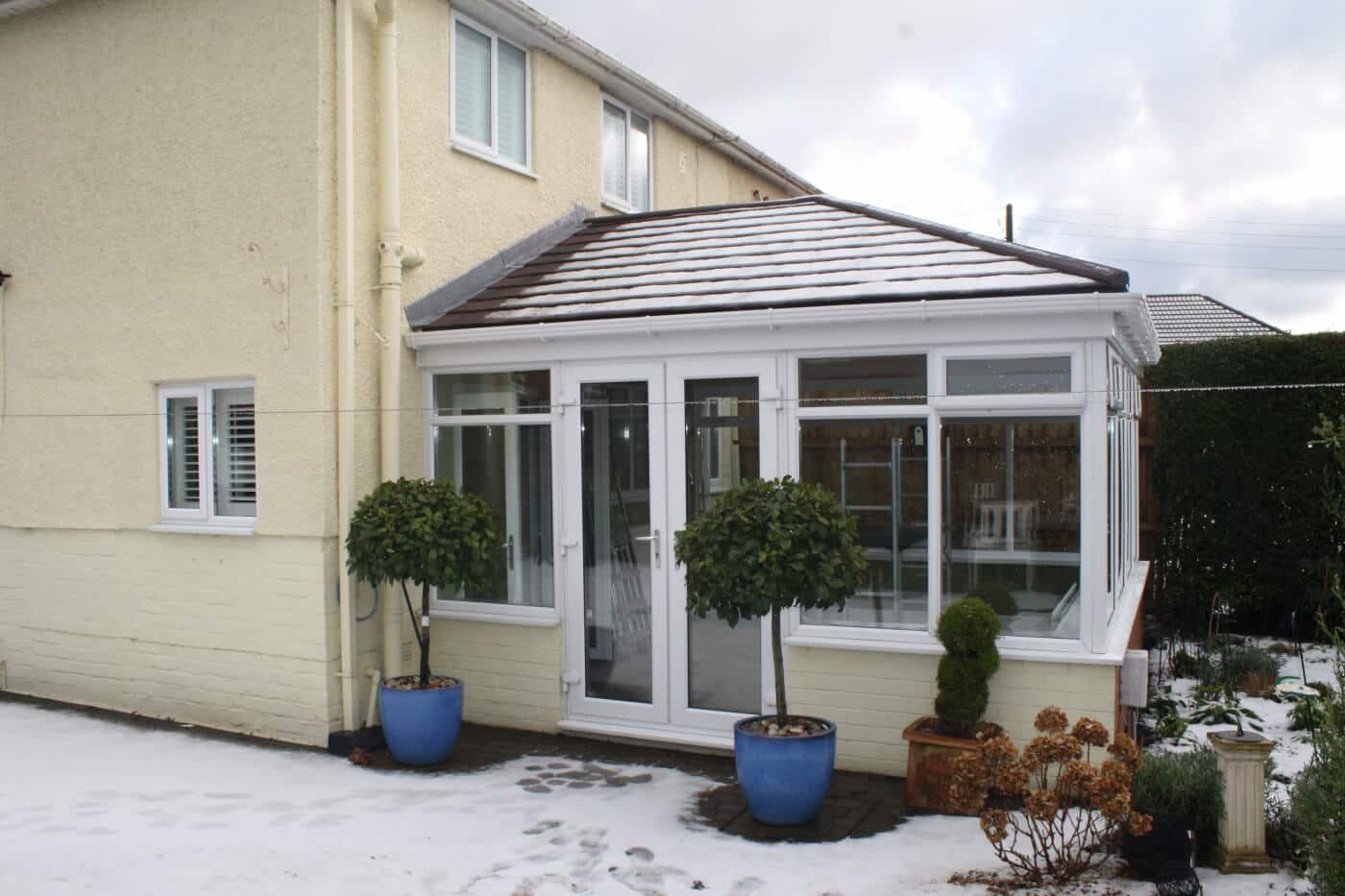 For unmatched thermal performance, a tiled conservatory roof is the way to go. They combine U-values of just 0.14 W/m2k with hardwearing tiles that come in a colour of your choosing. Therefore, leaving you with a beautifully quiet, wonderfully warm conservatory that you can enjoy all year round.
It's also possible to fit lighting and speakers to their internal plasterboard ceilings. Tiled conservatory roofs really do give you look and feel of a traditional extension inside and out.
Glass roofs vs tiled roofs: which is best for me?
Ultimately, this will depend on your individual circumstances. However, we've compared the two in a number of aspects below to help you decide:
Cost – glass roofs tend to be the cheaper option of the two.
Thermal performance – tiled roofs have superior thermal performance, allowing you to stay warmer for less.
Noise reduction – tiled roofs virtually eradicate outside noise, although raindrops will be slightly audible with a glass roof. You might prefer that, however.
Light intake – without question, glass roofs let more light inside. However, we can fit rooflights to tiled roofs, increasing natural light levels.
Maintenance – tiled roofs are virtually maintenance-free. However, self-cleaning glass is available on glass varieties.
Premier Windows, leading providers of replacement conservatory roofs
Each of our conservatory roofing options is quick to install and guaranteed for 10 years. If you have a flat roof structure or an orangery, and you'd like the roof on that replacing, we've also got stylish and efficient lantern roofs that make the perfect replacements.
For more information or to request a roof replacement today, give us a call on 0800 854 353 or contact us online.
Related to this post:
Avoid getting caught out by a clad-over conservatory roof