The World Health Organisation has warned that noise pollution can have a massive impact on health.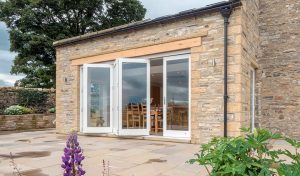 According to the report the sounds of everyday life from roads and aircraft to barking dogs, can cause disturbed sleep, raise blood pressure, increase the chances of heart disease – and even scarier lead to premature death!
"Sound insulating windows can go a long way to reducing the impact of noise outside the home including roads and traffic, aircraft and many others", said Gary Warby, Director Premier Windows and Doors.
He continued: "But it's really important to know what to look for. Standard double or triple-glazing won't work. You need to select specialist glass and to use in the right combination because of the way that sound travels through objects."
According to Gary, the window industry offers a wide range of specialist solutions which can be managed based on the noise that you're trying to block out. This is done using special acoustic glass.
"Acoustic glass uses multiple layers and different thicknesses to disrupt sound waves as they travel from one side of the glass and through the glazing unit to the other", explained Gary.
Gary added that the critical thing is that the glass which makes up double or triple glazed units should not only be as thick as possible but also be of differing thicknesses. "The additional sheets of glass used in triple-glazed units for example, won't necessarily make things quieter because the line of travel of sound won't necessarily be disrupted".
Premier Windows offers a wide choice of specialist acoustic glass and we can work with you to develop a solution which is right for your property.
For more information about our high security windows and doors, please email enquiries@premwindowsanddoors.co.uk or call a member of our team on 01296 422 842