It can be confusing when choosing a door between your home and garden so let us help you clear this question up – what is the difference between a French door and patio door? Typically, a patio door refers to a sliding glazed door that leads to your garden or outside space. A French door, on the other hand, is recognisable as two glazed inward or outward opening doors that sit next to each other.  Whatever style you choose, a new door to your garden can help you appreciate your outside space a lot more.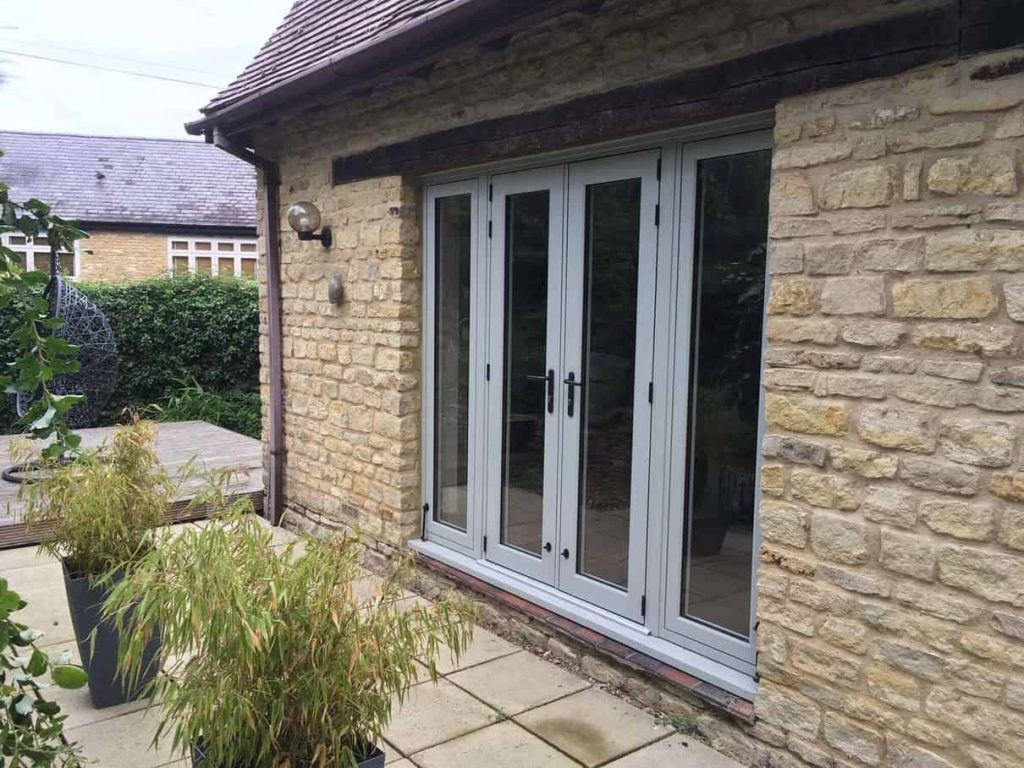 Why choose a patio door?
One of the most popular aspects of a sliding patio door is its space-saving benefits. As the door does not open outwards or inwards, it doesn't require any space on either side of the door and gives you a seamless way of moving between your inside and outside living spaces. If you want to let a great deal of light into your home, sliding patio doors are an ideal and modern choice. Our patio doors can be made with 2, 3 or 4 panels so will work with whichever size space you have. With slim sightlines available, you can enjoy more spectacular views and let light flood in.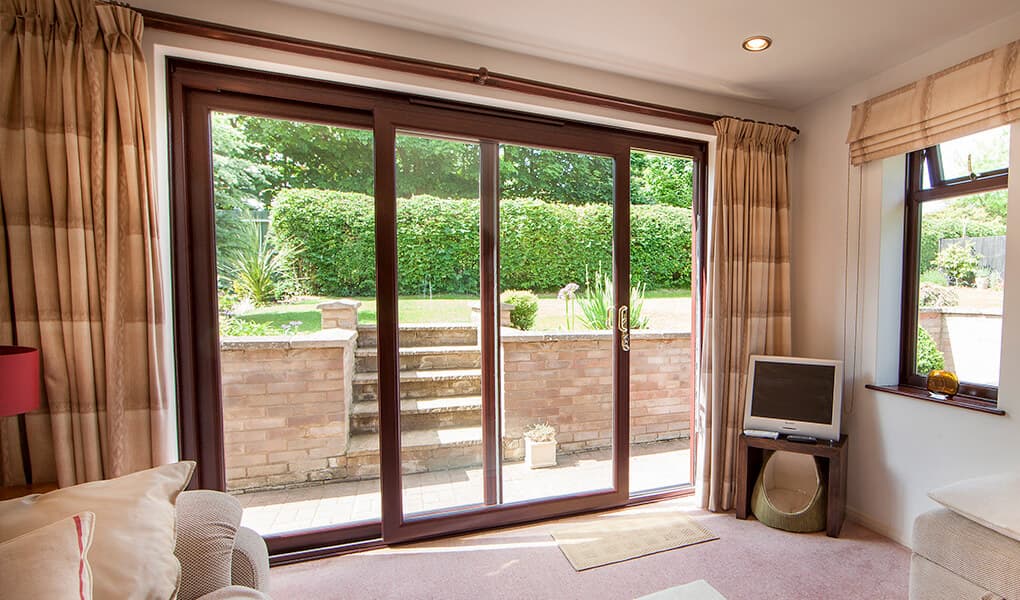 Why choose a French door?
French doors are often the door of choice for those who prefer a more traditional style and with a choice of either inward or outward opening; the door can be configured to allow you to make the most of your home's space. When open, they leave a large space for you to move in and out of your home – ideal when entertaining or just making the most of the summer.
Here at Premier Windows, both our French and Patio doors are available in uPVC and aluminium. Our French doors also come in timber, so whether you prefer a more natural and traditional style or a modern look, we have something for you. Extremely thermally efficient, weather proof and secure, they'll keep the heat in while letting you enjoy your garden and natural light, and spend time outside when the British weather allows. With multi-point locking, your home will stay secure and our wide range of styles and colours allows you to create a bespoke door that suits your home and taste.
From windows and doors to orangeries and conservatories, we can help transform your Buckinghamshire home. Please get in touch if you'd like any more information about any of our products or to get a free, no obligation quote.