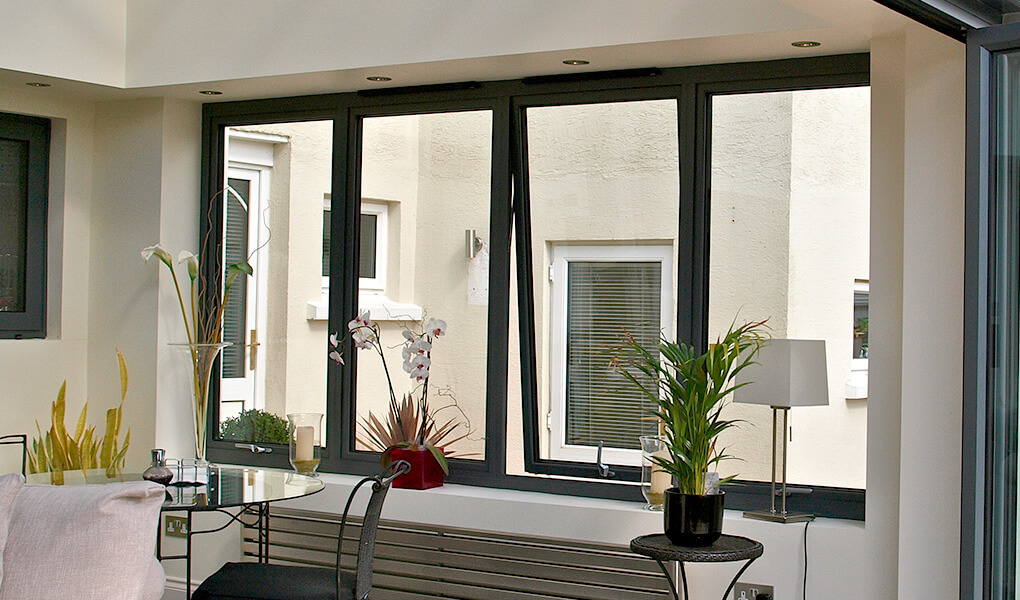 Whether you prefer uPVC windows or aluminium windows, you'll be spoilt for choice when it comes to their colour. The possibilities for colour and finish really are endless, so finding something to suit your home is easy. Read on, to find out more!
RAL colours for aluminium windows
RAL is a European colour matching system that defines colours for paint, coatings and plastics. It contains more than 200 colours, all of which can be applied to aluminium window frames. Therefore, giving you an almost endless amount of choice.
Types of finishes available for aluminium windows
There are two types of finishes that are highly popular with aluminium windows:
Matte – matte finishes are smooth and subtle with little sheen.
Metallic – metallic finishes are slightly glossy with an almost pearl-like sheen.
Woodgrain uPVC windows
Woodgrain foils have undergone some serious enhancement in recent years. Applied to uPVC window frames, they are designed to accurately recreate the appearance of natural timber, from timber's natural grain appearance to their deep, rich shades. They're great for achieving a heritage window look whilst utilising the performance benefits of modern uPVC.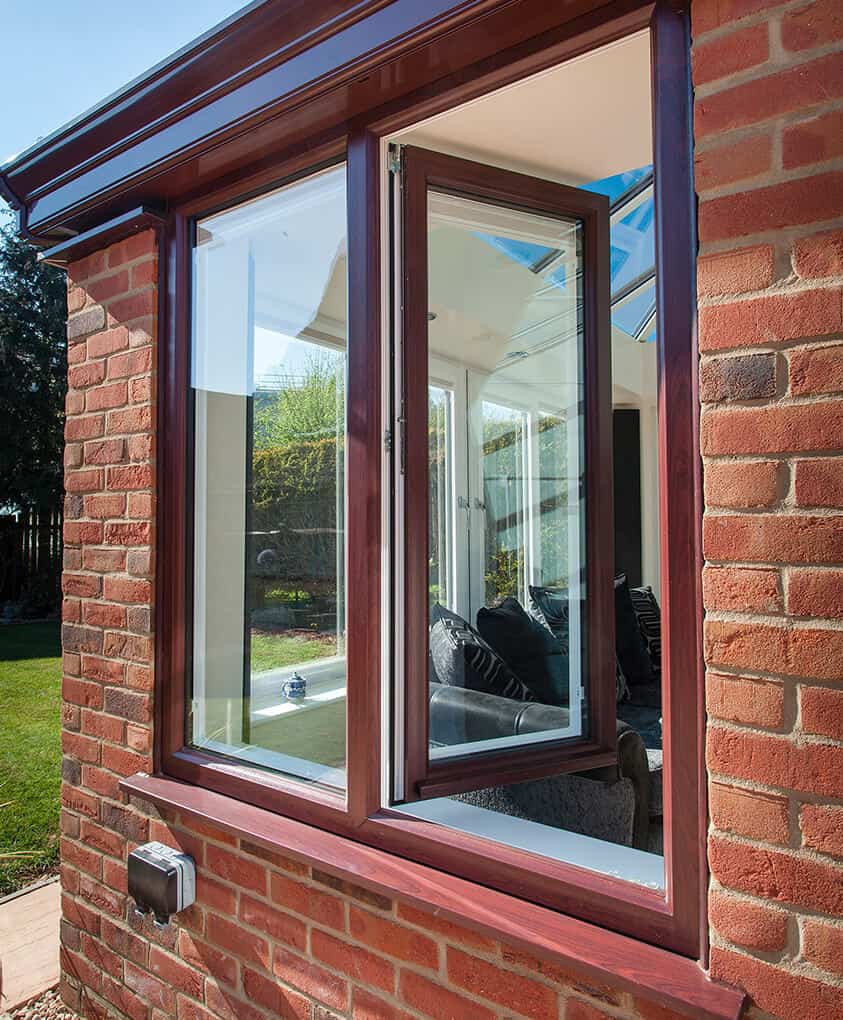 Our woodgrain foils include:
Light Oak
Rosewood
English Oak
Anteak
Rustic Oak
Walnut
Swamp Oak
For anyone who prefers the real thing, we also have genuine timber windows available. They come in a wide range of paint and stain finishes, giving you plenty of choice here too.
Dual colour finish windows
This is a term used to describe windows that have had a different colour applied to the internal and external framing. It can help to better match windows to a property's interior and exterior. It's also available for both uPVC and aluminium windows.
Top 10 popular colours for uPVC and aluminium windows:
Grey uPVC windows
Grey aluminium windows
Black uPVC windows
Brown uPVC windows
White uPVC windows
Cream uPVC windows
White aluminium windows
Red aluminium windows
Graphite Grey aluminium windows
Bronze aluminium windows
Although these are the most popular options right now, this list is by no means extensive. Chartwell Green uPVC windows are another popular option, and so are Anthracite Grey aluminium windows. But there are many, many others available too.
Get a set of coloured windows for your Buckinghamshire home today
Whatever coloured windows you're looking for, we're certain we can help. Premier Windows install a wide range of coloured windows, available in uPVC, aluminium or timber. From heritage finishes to ultra-modern designs, we make it easy to find a set to match any home.
For more information or a free quote, give us a call on 0800 854 353 or contact us online.
Related to this post: 4 reasons why a grey composite door suits ANY home!