Patio doors gracefully blend the outside and inside world. With sleek frames and large panes of glazing, they're perfect for letting the glorious Buckinghamshire sunlight flood your home. They're easy to clean and thermally efficient. But how can you get the best out of them aesthetically? We're going to share some of the most inspiring patio door ideas, including:
The most stylish colours
The materials that support the most picturesque sightlines
The best blinds
The best configurations
The most charming decorations
Let's get started.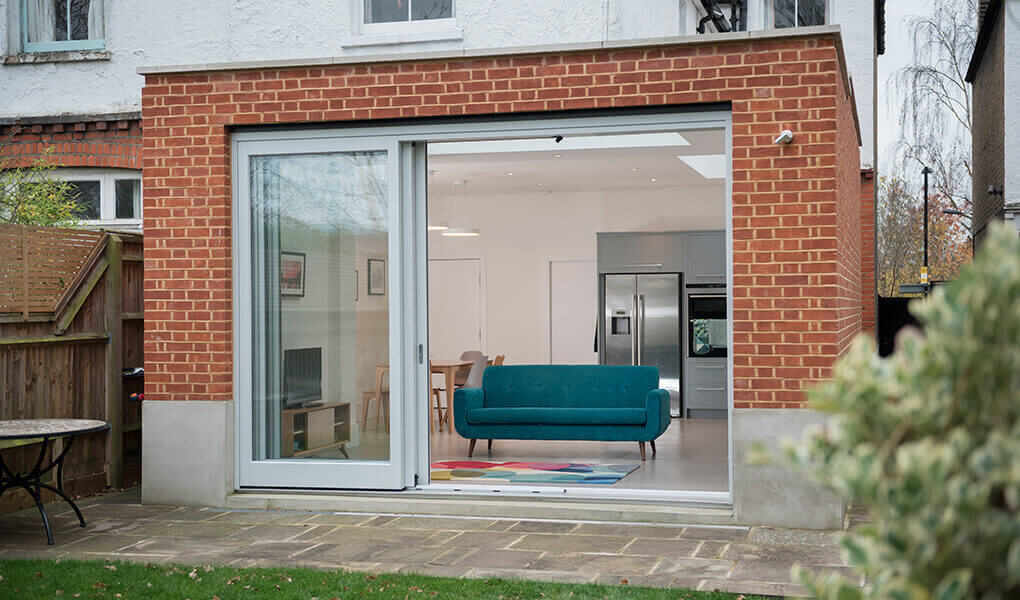 What colour is best for patio doors?
This is, of course, entirely up to you. However, black patio doors, grey patio doors and timber-effect patio doors are by far the most fashionable. Thankfully, Premier offers doors in a full range of colour foils and wood-effect finishes, so we can achieve any look you desire!
Our uPVC patio doors come in 26 standard colours, aluminium patio doors in 8. But both can be manufactured in any RAL colour and also in dual-colour! So, you could feasibly have patio doors with a black exterior and rosewood interior. Whatever suits your home's unique character, it can become a reality.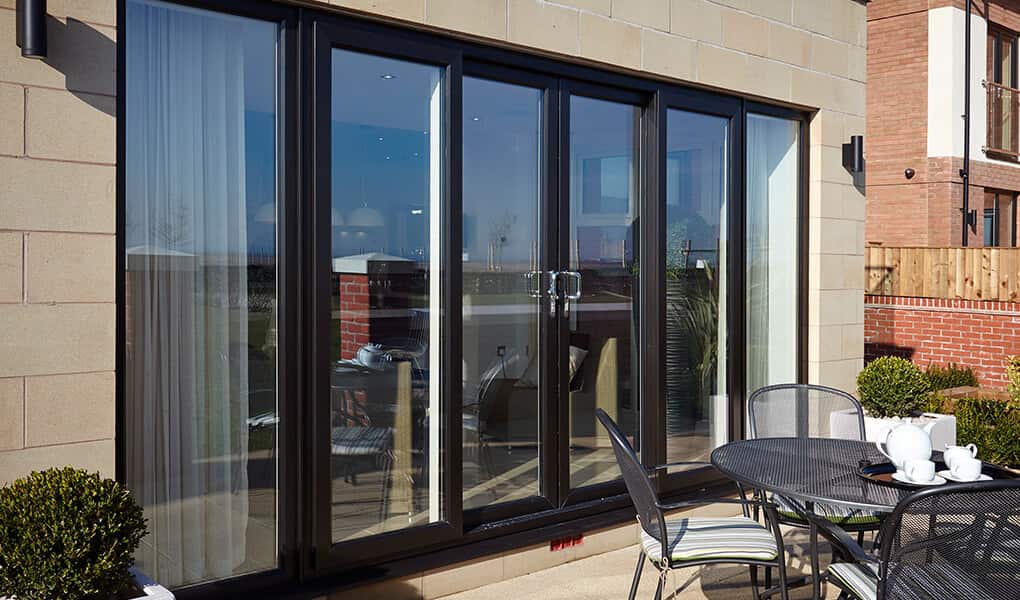 What is the best material for patio doors?
A set of uPVC patio doors will perform more than adequately. They're a cost-effective and fully-recyclable material that's easy to clean and maintain. However, when it comes to getting the best possible view, the strength of aluminium patio doors makes for the slimmest sightlines on the market.
What are patio door sightlines?
Sightlines refer to the depth of the uPVC or aluminium frame relative to the amount of glass. The term is also used for bifold doors. The slimmer the sightline of the frame, the bigger the glass area, allowing for more natural light to enter your home, and the less obstructed your view.
Aluminium patio doors can support large panes of glass with incredibly thin frames. With frames that thin, the panels can slide over each other seamlessly and in closer proximity. Therefore, there is almost nothing separating you from a stunning, picture-perfect view. Inject your home with a chic, minimalist look with a set of aluminium patio doors with 2, 3 or even 4 panels.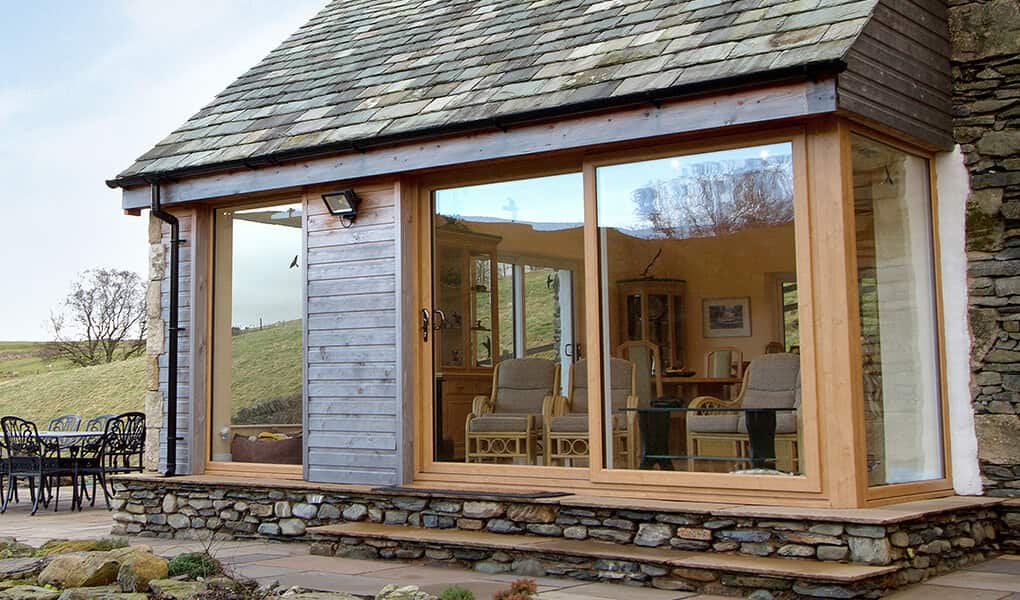 What blinds are best for patio doors?
We've covered positions and materials. Now let's talk decoration. The range of beautiful blind options for patio doors is endless. However, we have selected a few common ones to get you started:
Integral blinds
Also know as 'perfect fit' blinds, these are manufactured into the body of the doors. They are integrated into the mechanism itself for maximum style, space-efficiency, and ease-of-use. Some are even remote controlled! So all it takes is the press of a button to let those sun rays in!
Vertical blinds
Timeless and lightweight, these diffuse the light through your home wonderfully. In their lighter shades, they soften the sunlight entering your home without blocking it out altogether. Depending on the colour, they might also add a lovely tint to your interior when the sun hits.
Curtains or drapes
If you're seeking a little more privacy, then heavier curtains will be ideal. They'll also help to suppress the sun's strong rays on the hotter days of the year.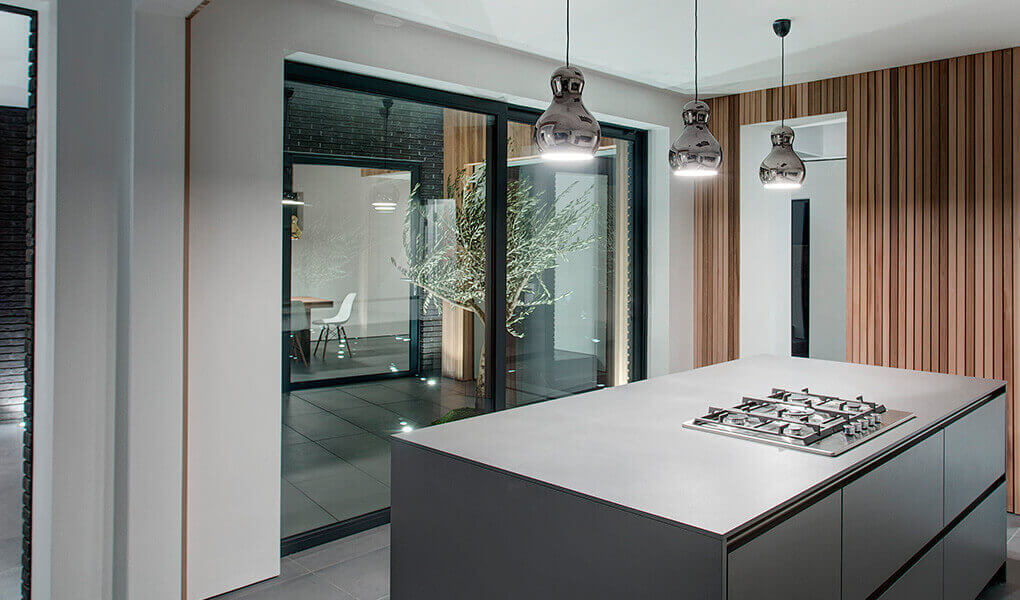 Patio door configurations
You don't have to limit yourself to just 2 panels! You can have patio doors with 3 panels, or even 4 panels. The patio door can also be manufactured in a range of sizes to suit the style and size limitations of your home.
These multi-pane solutions can work with just one pane sliding open. Or, all the panes will be able to slide and stack up on top of each other in a neat, space-saving stack. With a range of configurations and combinations possible, the patio door is one of the most versatile home-improvement products on the market.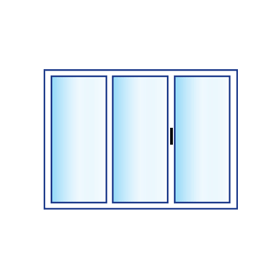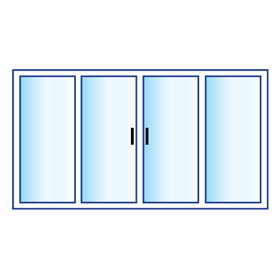 What should I decorate my patio door with?
Patio doors don't take up nearly the amount of space that bifold doors do. That means there's loads more space to adorn with beautiful decorations.
The best plants to decorate your patio door with
Houseplants can really enhance the inside-outside blending effect of patio doors. They'll also oxygenate your home and brighten your mood! Small indoor trees on either side of the patio door would be a very strong, very structured look. Hanging plants around the frames would also contribute to a magical, minimalist feel. But for a real statement, a large fern would really catch the sun that comes through the large frames.
Patio furniture
Of course, where there's a patio door, there's usually a patio. Once your new door is installed, think about the types of chairs and coffee tables you could place in the garden. Think of all the barbecues you could host in the Summer, especially if your patio door is linking your garden directly to your kitchen!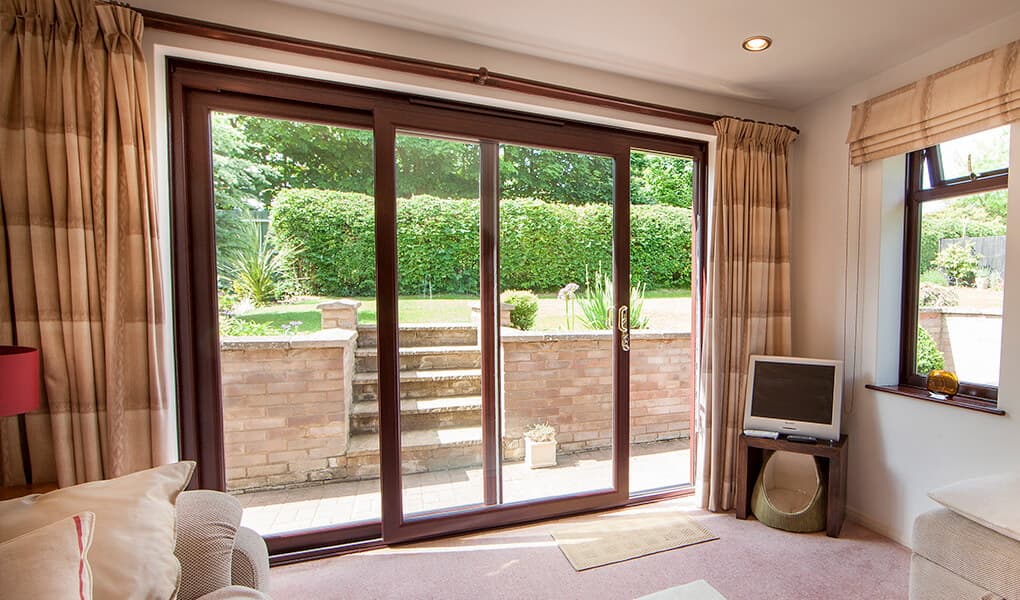 Quality patio doors in Buckinghamshire and Aylesbury
Premier Windows offer fantastic patio doors in Aylesbury, Chesham, Wendover and across Buckinghamshire. For more information, download our specialist door buying guide.
If you'd like a free, no-obligation quote, call us free on 0800 854 353 or contact us online.