There are so many types of doors out there nowadays, it can be hard to know which one is right for you and your home. Two of the most popular choices are aluminium and timber. Both would make fantastic additions to a Buckinghamshire home, but there are numerous factors to consider when deciding which one you want to choose. What style of door do you want? Is aluminium more energy efficient than timber? And how do they compare in terms of security? Our comprehensive guide will help you decide which door to choose.
Are aluminium doors more durable than timber doors?
Aluminium is an incredibly strong material, able to withstand excessive amounts of force. It's also exceptionally resistant to extreme weather.
Being a metal, it's completely immune to rusting or warping, and there's no danger of the door rotting or attracting insects such as termites.
If properly maintained, a timber door can also exhibit resilience which is second to none. Think about it. What material is more weather-resistant than wood? Trees have been here since the beginning of the Earth, so a high-quality timber door is more than qualified to keep your home safe!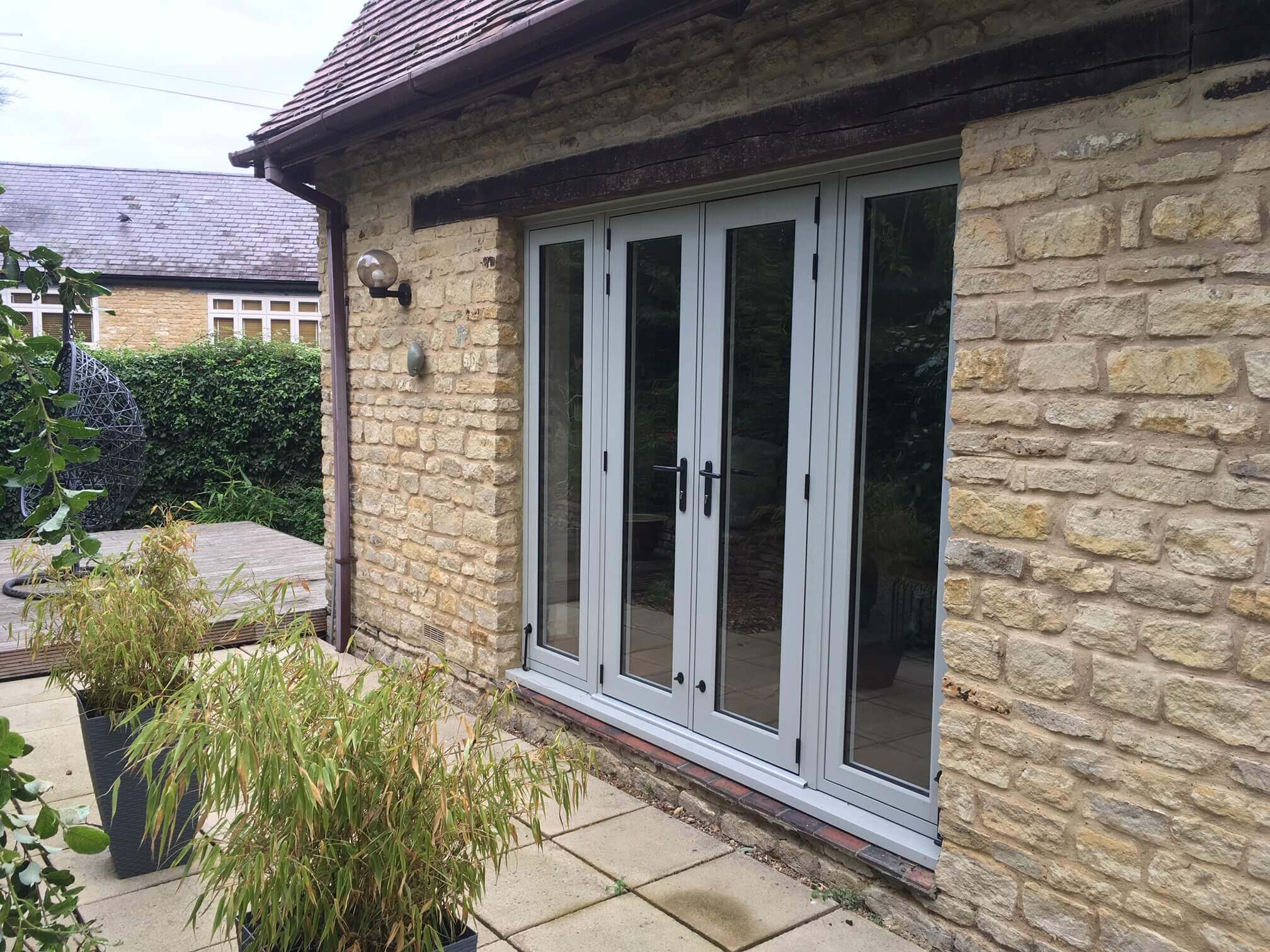 Do timber doors require more maintenance than aluminium doors?
The answer is yes, but only marginally. And carrying out the slightly additional maintenance could see your timber door maintain peak performance for up to 45 years, compared to the aluminium's 30.
To get the best value from your timber door, you will need to clean it occasionally and recoat it every 6-8 years. This will involve sanding it down, cleaning it, and reapplying its coat of paint. However, while this takes up some time, it's far less expensive in the long run than getting a whole new door.
For those who don't like spending time on these kinds of tasks, an aluminium door only requires the occasional wipe down to stay in top condition. The paint is much less prone to fading, but of course, it won't be able to match timber in terms of authentic woodgrain finishes.
Both Premier's aluminium and timber doors come with 10-year guarantees as standard, though we expect them to last much longer than that.
Aluminium or timber: which is more energy efficient?
Our aluminium doors are highly energy efficient and come with insulating polyamide thermal barriers between their frames to aid their thermal performance. We also use Planitherm's double glazing technology, providing the doors with a heat-reflective coating that stops heat from escaping your home.
Timber is a naturally excellent insulator, boasting U-values as low as just 1 W/m2k. It's exceptional at keeping the cold out and the warmth in. With lower U-values, comes lower heating bills!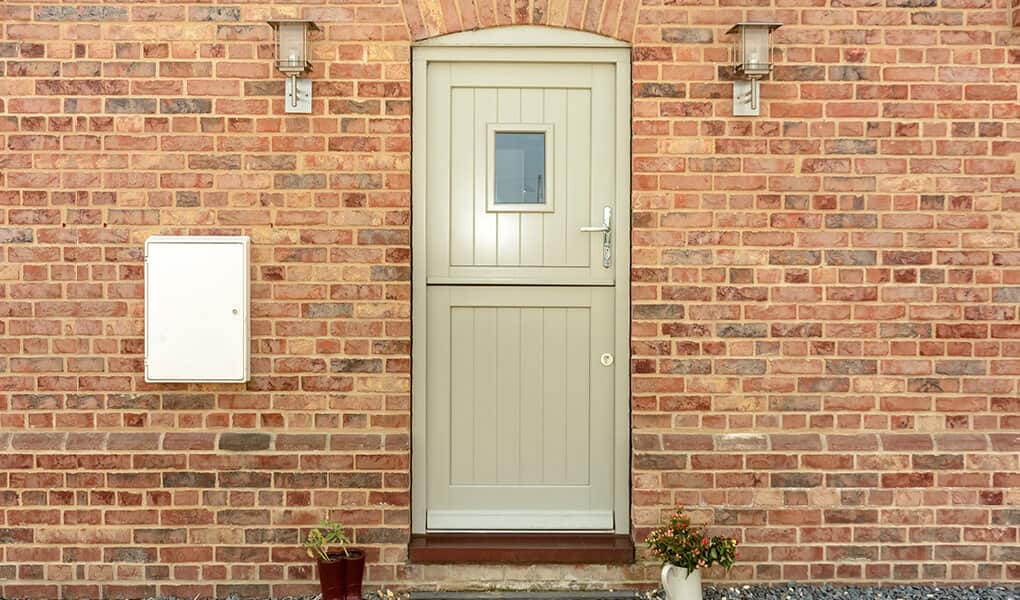 What styles of doors are available in aluminium or timber?
Aluminium's strength allows for it to have more slender frames to support larger glass panes. This makes it an ideal material for bifold and patio doors as it gives you wide-span views of the outside and lets in the maximum amount of natural light. Both of these are available in a full range of finishes and RAL colours; for example you could get a stunning set of anthracite grey bifold doors, or a sophisticated set of black patio doors.
Likewise, timber doors are fully customisable. While they may not have as slim sightlines as aluminium, they can still be fitted with a range of fantastic glass options. With glass panels, toplights and sidelights, timber doors can bring a real traditional charm to your home. Real wood's authentic grace makes it perfect for French doors and stable doors.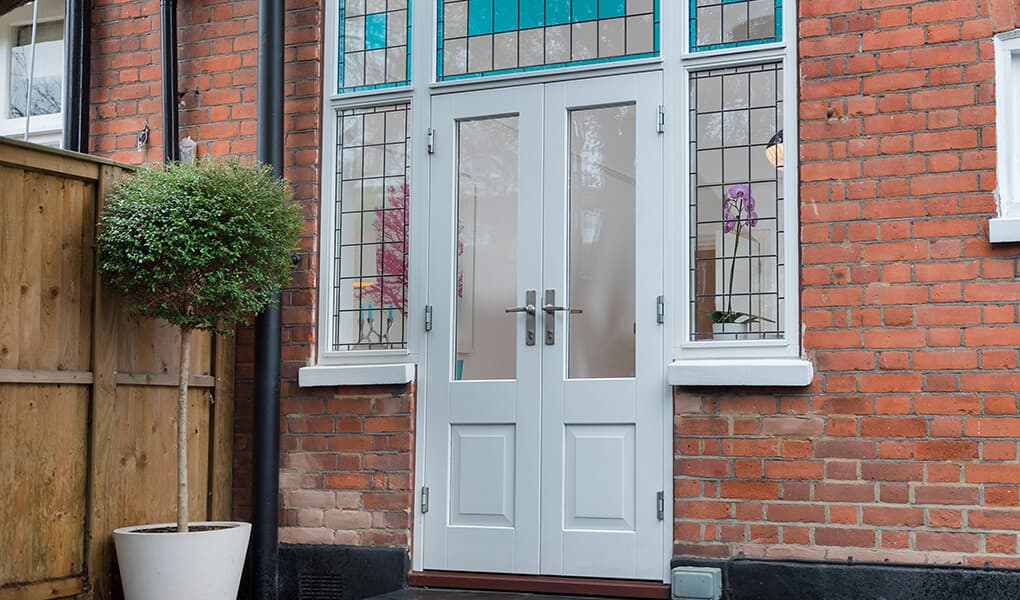 Are aluminium doors more secure than timber doors?
Aluminium is roughly 3 times stronger than timber, so it is more resistant to force. It's exceptionally difficult to dent or damage, offering strong resilience against potential intruders.
However, our timber doors can come with special, toughened glass, heavily compressed to be 6 times stronger than regular glass. So, they'll still provide adequate resistance against breakages.
Both doors come fully equipped with secure multi-locking point systems. Whichever Premier door you choose, you can be sure it will keep you and your family safe!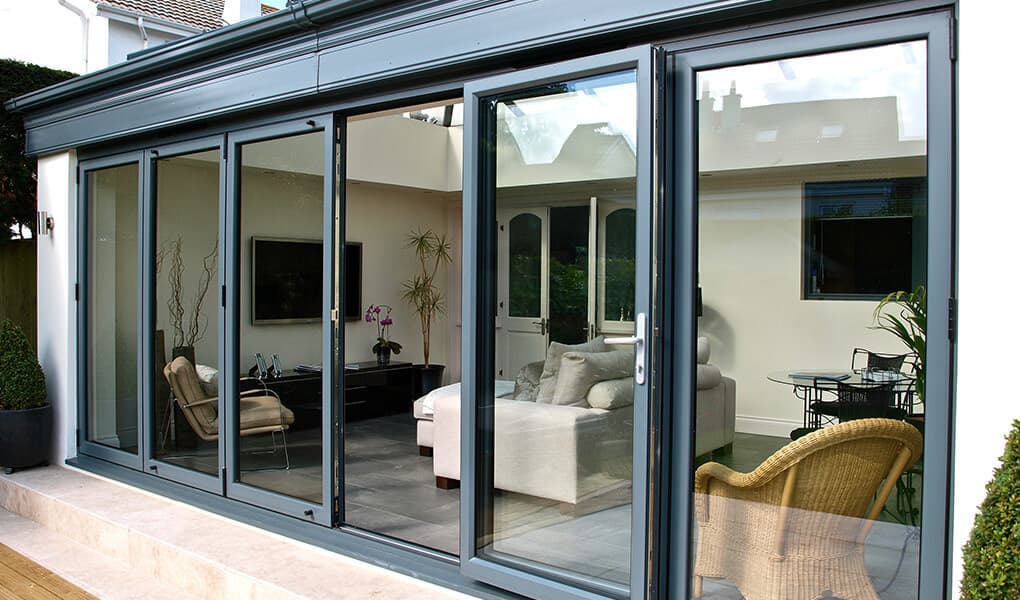 Bespoke aluminium and timber doors in Buckinghamshire
Premier Windows offer fantastic aluminium and timber doors in Aylesbury, Chesham, Wendover and across Buckinghamshire. For more information, download our specialist door buying guide.
If you'd like a free, no-obligation quote, call us free on 0800 854 353 or contact us online.