If you've been searching for new windows, chances are you've come across uPVC and aluminium windows. Both are excellent, low-maintenance window options, but one might be more suitable to your home than the other. So, we've looked at uPVC vs aluminium windows and highlighted 8 differences to help you find the most suitable option for your home.
1. Strength of the material
The strength of aluminium is superior to uPVC. As a result, aluminium window frames can be built to slimmer proportions than uPVC window frames. The result of this is a minimalist appearance, which is especially well suited to modern homes.
2. What styles they're available in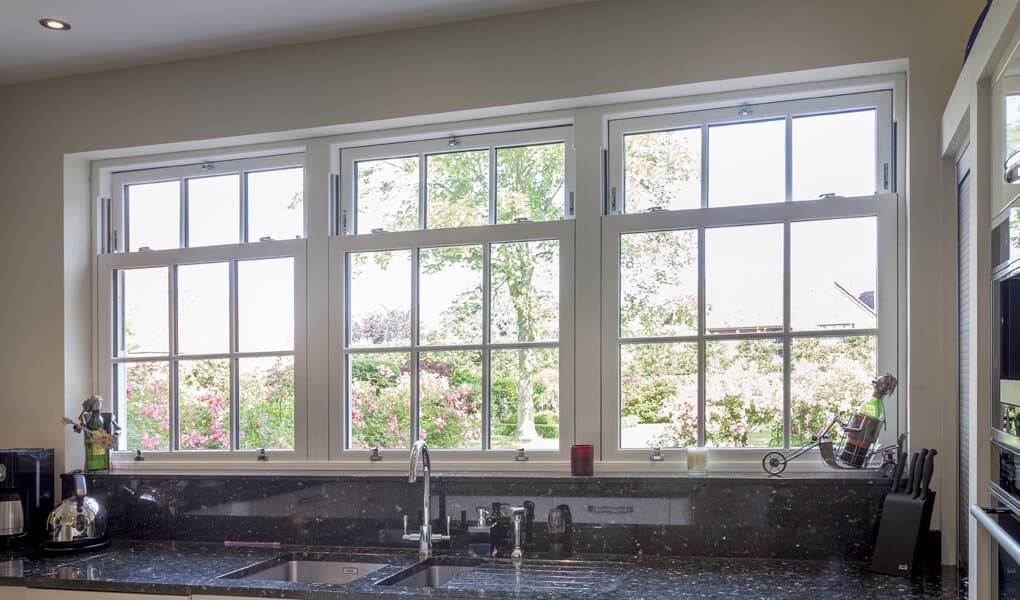 Here at Premier Windows, we offer aluminium casement windows and tilt and turn windows. However, uPVC windows are available in a range of styles:
Casement windows
Tilt and turn windows
Your chosen style of window has a huge effect on how much they suit your property and meet your practical requirements. So, be sure to select the right window style for your home.
3. Window cost
Aluminium windows tend to always cost more to install than uPVC ones. This is mostly because aluminium windows cost more to manufacture, so installers must account for this. However, they typically last longer than uPVC windows, so they offer excellent long-term value.
4. The size of the window sightlines
One of the main reasons why homeowners love aluminium windows is their super-slim sightlines (the amount of window frame that you see when looking directly at the window). And a result of them is that more natural light can flow inside, leading to brighter interiors. However, whilst this difference is negligible compared to uPVC windows, aluminium windows do allow for slightly clearer views of the outside. So, if you enjoy gazing into your garden or the surrounding neighbourhood, they are a fantastic solution.
5. Finish options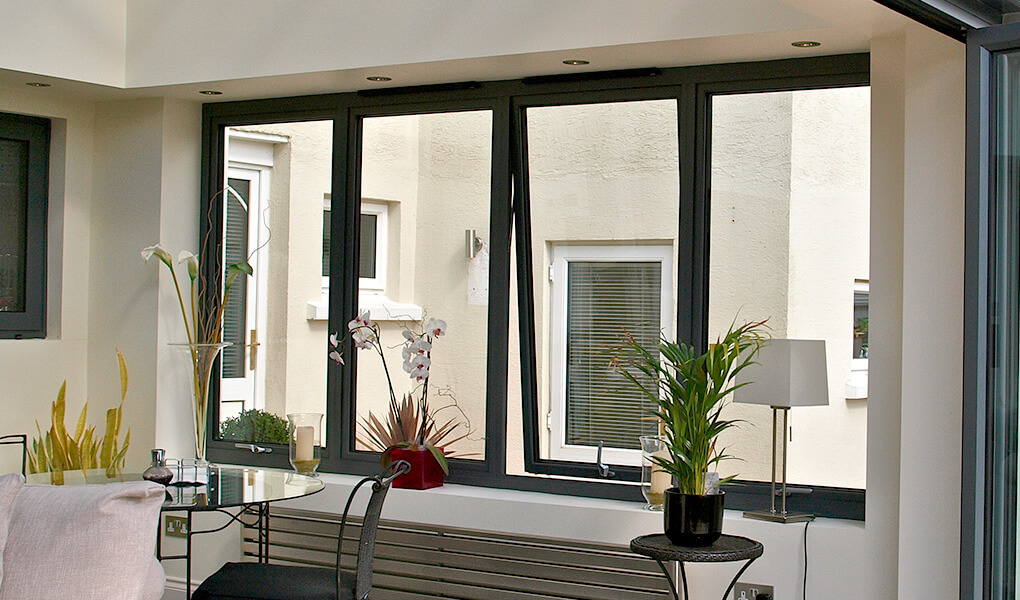 The full RAL colour range can be applied to aluminium window frames, giving you over 200 colours to choose from. The types of finishes available include matte and gloss finishes, with the latter giving off a more metallic appearance.
uPVC windows also come with a wide selection of colour finishes. Plus, their finish options include smooth and woodgrain finishes. Woodgrain finishes emulate the tones and textures of real timbers, and they work especially well with country cottages, period properties and homes where a more traditional window appearance is required.
Learn what colours you can have with uPVC and aluminium windows in our handy blog.
6. Property suitability
Both uPVC and aluminium windows are highly configurable, meaning they can be altered to fit a wide range of property styles. However, they are typically better suited to different types of property.
For example, uPVC windows, especially flush sash or sliding sash windows with a woodgrain finish, work beautifully with listed buildings and older types of property. However, the slimline aesthetics of aluminium windows means that they work excellently with more contemporary architecture. Because of aluminium's corrosion resistance, they are also better equipped to withstand harsh coastal environments.
7. Lifespan of windows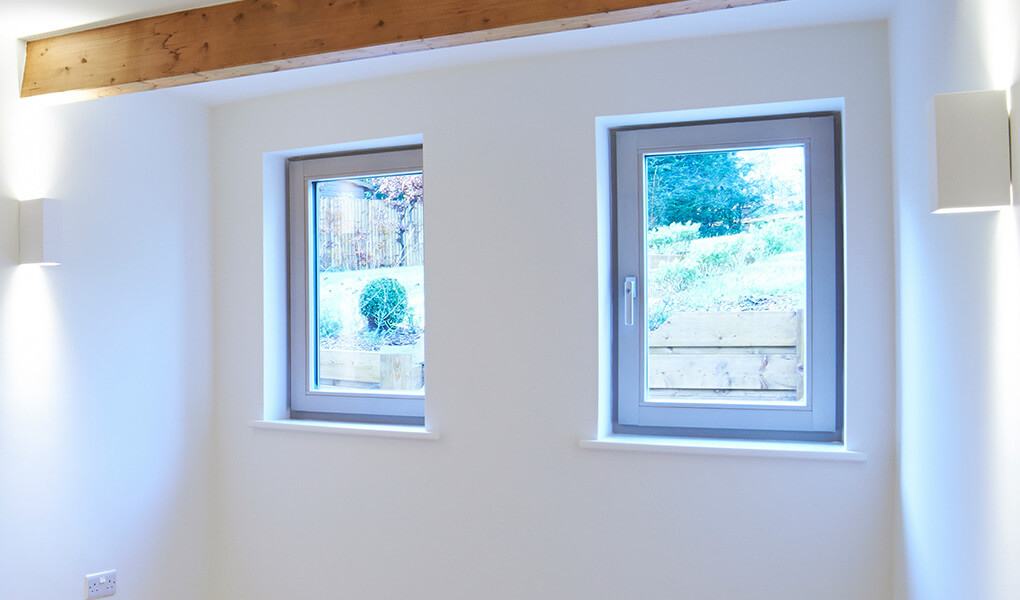 uPVC is highly durable material; it keeps its colour after undergoing extensive exposure to UV rays, provided it is also cleaned properly; it won't warp, crack or peel as time goes on either. As a result, uPVC windows last around 25 years on average, although they can last longer than this.
Aluminium offers exceptional durability and strength. It is naturally resistant to corrosion too, meaning it won't rust. The lifespan of aluminium windows is around 45 years, so they are an excellent long-term investment.
8. Heat insulation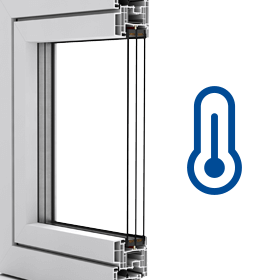 Although both types of windows do a great job providing the home with heat insulation, ensuring it's warmer in the winter and energy bills are lower, the way they insulate the home is very different.
uPVC is a natural insulator and uPVC window frames have multiple heat-trapping chambers fitted within them. When combined with the latest double or triple glazing, they can achieve Window Energy Ratings of A++ – the best around!
Aluminium is a natural conductor, but modern aluminium window frames are fitted with polyamide thermal inserts. These insulate the window frames and reduce heat transfer, helping aluminium windows to achieve some of the best Window Energy Ratings too.
Do I choose uPVC or aluminium windows?
There is very little to separate between aluminium and uPVC windows when it comes to security, energy-efficiency and maintenance; they are both highly secure, very efficient and easy to maintain.
However, if you're operating on a budget, the cost-effectiveness of uPVC windows might make them a better option for you. The same is true if you live in a period property or traditional building. Aluminium windows, however, are perfect for more modern homes and if you can afford the extra initial outlay, they might provide the best value over time.
If you'd like a free, no-obligation for either window solution, call Premier Windows free on 0800 854 353 or contact us online.
 Related to this post:
5 benefits of sash windows for your Buckinghamshire home
Are Residence 9 windows the best flush sash windows on the market?
5 reasons why you should choose a local home improvements solution company