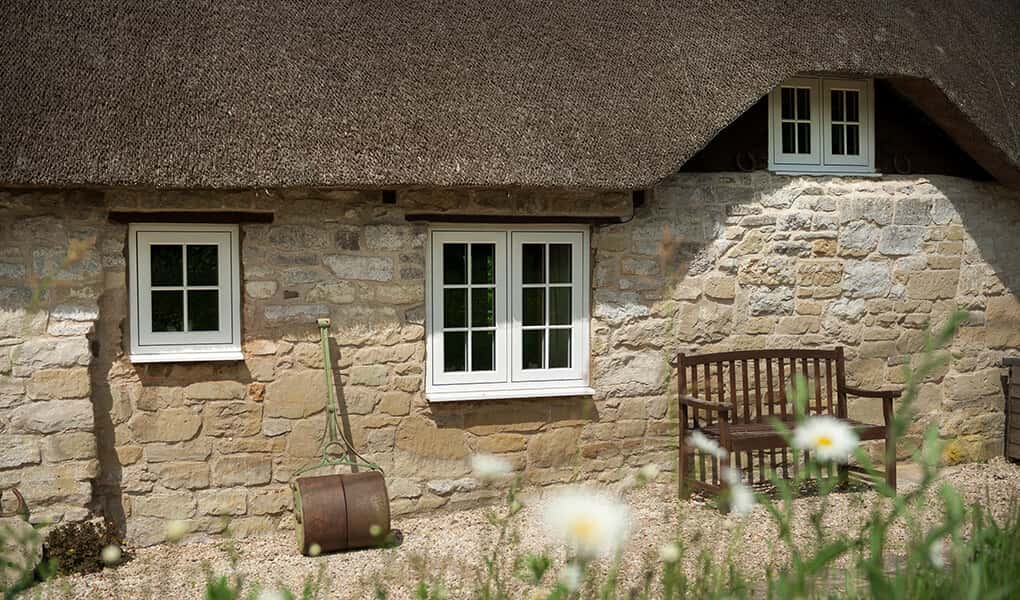 Since their launch, Residence 9 windows have enhanced countless heritage homes, as well as modern dwellings, right across Aylesbury & Buckinghamshire. Incredibly popular, we're often asked questions about these beautiful windows. So, let's answer some frequently asked questions and help you make the most informed decision possible.
What are Residence 9 windows?
R9 windows are designed to elegantly replicate 19th Century flush sash timber windows, where the exterior sits flush to the frame. These breath-taking aesthetic qualities are intelligently fused with the 21st Century benefits of uPVC, creating a low-maintenance, faultless and conservation-friendly timber window alternative that most budgets can appreciate.
How secure are R9 windows?
The innovative combination of 100mm frames, internally beaded high-quality glass that's bonded to the sash and solid screw retention reinforcements, locks and hinges make them one of the most secure timber window alternatives around. Furthermore, they can even accommodate triple glazing for the ultimate peace of mind.
How energy efficient are Residence 9 windows?
R9 windows provide one of the highest classifications of weather testing due to their unique 9 chambered, robust design. They're also one of the only window systems around that can reach the strict Passivhaus standard for thermal efficiency. Renowned for its rigorous specifications, this means R9 meet the following enviable criteria:
The entire window (glazing and frame) should have a U-value of 0.80 W/m²K or less
The installed window should have a total U-value of no more than 0.85 W/m²K
Glazing should offer total solar transmittance of at least 50%
Window frames must be airtight
Any spacers used within the glass seal edge must be thermically separated
Able to achieve impressive Window Energy Ratings (WER) of A+, R9 windows are much more energy-efficient than their timber counterparts; considering how timber windows lose their thermal potency as they age.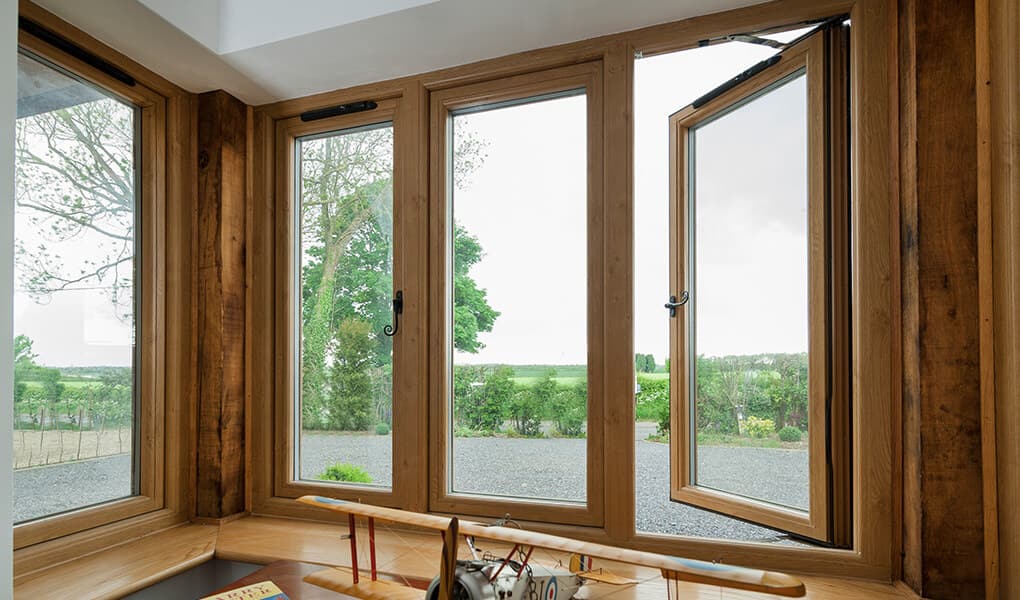 How do I clean my R9 windows?
Your Residence 9 windows may need a quick wipe over every now and then, to retain their original charm. Gently clean them with some hot soapy water or, if they're particularly dirty, use the approved PVC cleaner 'Cosmofen 20'. No other solvents or cleaners should be used.
Up to 30% off Residence 9 windows!
Taking these points into careful consideration, we can safely say that we believe Residence 9 windows are the best flush sash windows on the market, for consideration for use in conservation areas across Aylesbury & Buckinghamshire.
Have you heard about our Summer Pick 'N' mix offer? We're offering up to 30% off on our uPVC windows and doors. So, if you're tempted by Residence 9's low energy, low maintenance, high-security elements, give us a call on 0800 854 353 or contact us online for a free, no-obligation quote.
Related to this topic: