Grey is one of the most on-trend front door colours right now and composite doors are one of the most popular door options. Considering the stylishness of grey and the practical benefits of a composite door, it's no wonder grey composite doors enjoy such popularity. Here's why they suit any home:
1. Grey is a neutral colour
As a neutral and balanced colour, grey will not contrast too harshly with the other elements of your property. In fact, because of grey's neutrality, a grey door will be able to blend in easily with almost any surroundings.
2. It's a stylish & sophisticated shade
There's no doubt about it, grey is a good-looking shade. It's often associated with a professional, sleek or stylish aesthetic and for these reasons, a grey door will almost certainly make your home look more appealing.
3. Grey doesn't just come in one shade, it comes in many!
Who said that you could only have one shade of grey? Grey comes in a variety of shades so you can achieve a huge range of looks. We've listed a number of them below to give you an idea of its versatility.
Anthracite Grey composite door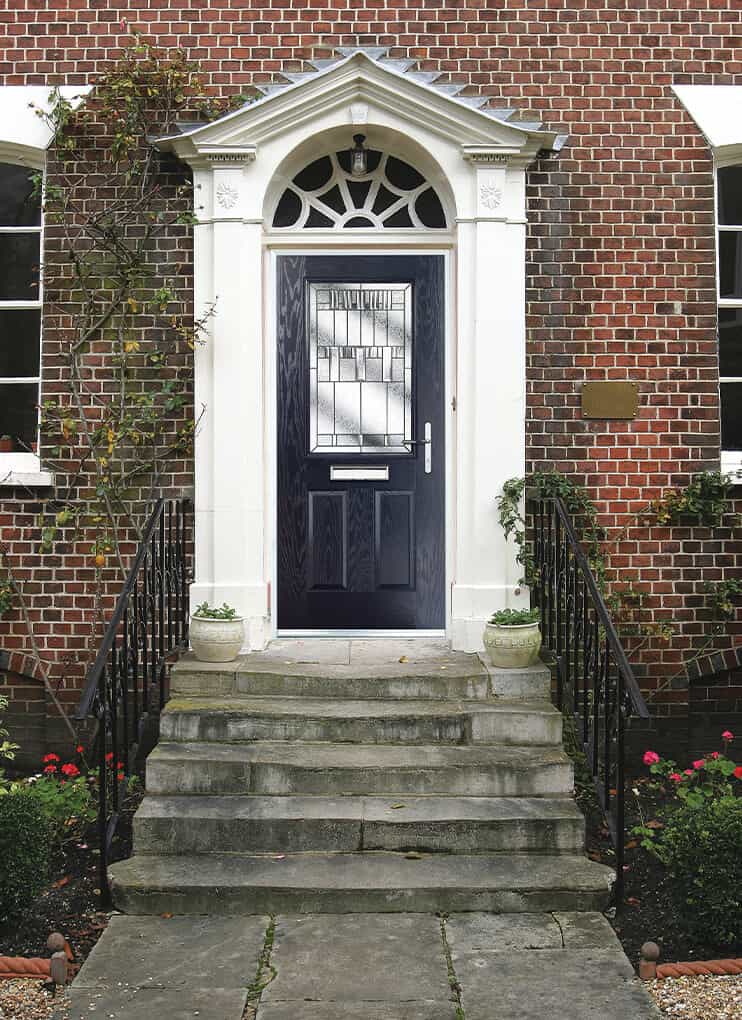 One of the most popular shades of grey in recent years, Anthracite Grey works on both traditional and modern homes. In certain lights you can even detect hints of blue and green undertones, evoking an earthy sort of feel.
Slate Grey composite front door
As a colour, slate grey is the combination of subtle purple and green pigments with grey. Like Anthracite Grey, it gives any composite door a highly sophisticated appearance whilst giving off slightly earthy undertones.
Agate Grey composite door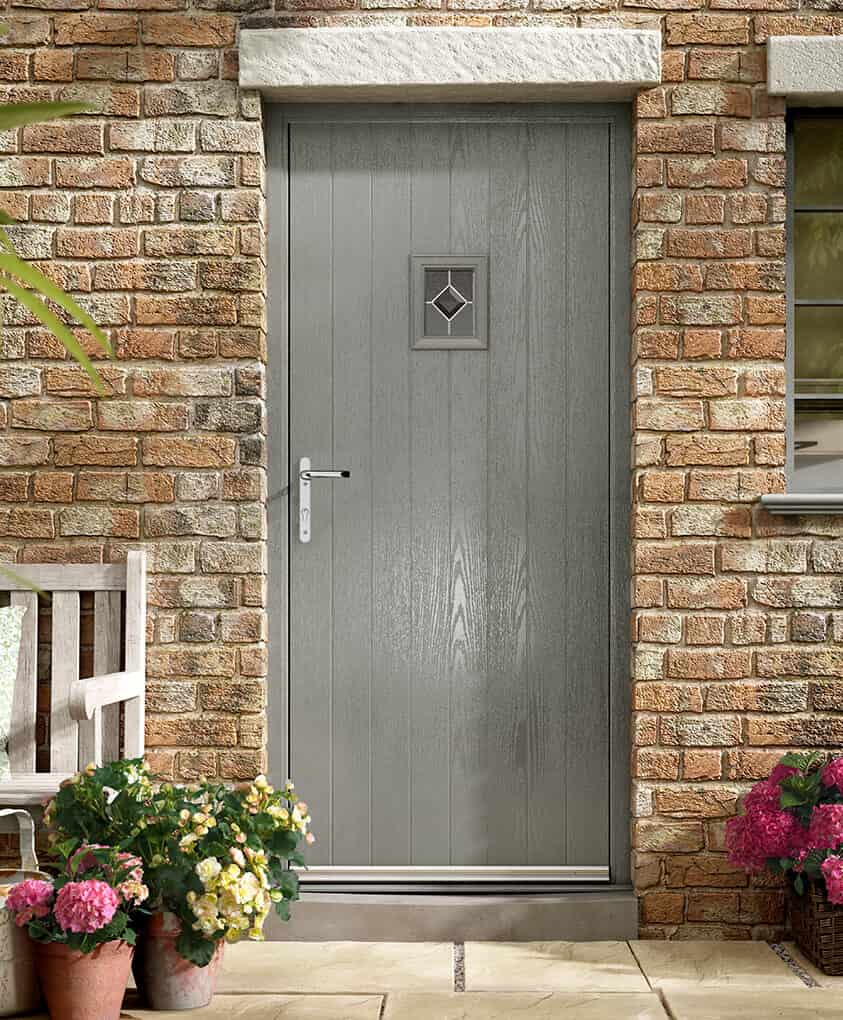 Agate grey is a light grey shade which has tinges of cream. As cream is a neutral and warming shade, an Agate Grey door will match most properties and give them a more welcoming feel.
Dark grey composite door
Dark greys are associated with being formal and elegant, meaning they're an excellent shade when looking to give your home a more refined look.
Light grey composite door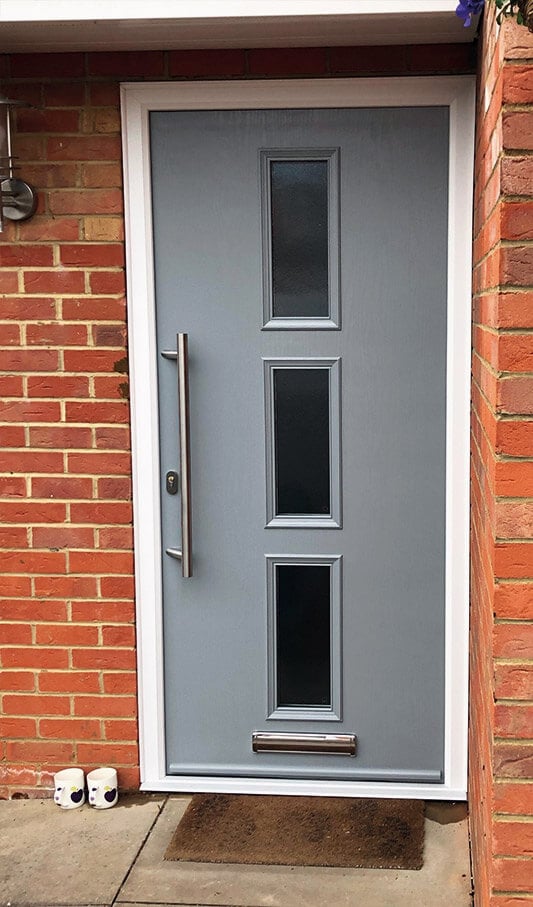 Light greys are known for being warm and calming. For this reason, a light grey will instantly make a door look more appealing. In turn, this will make your home feel more inviting.
Other greys you might consider:
Mouse Grey
Traffic Grey
Silver Grey
4. The practical benefits of a composite door
Moving on to look at the practical benefits of a composite door, you really can't go wrong with having one fitted to your home. Not only are they Secured by Design accredited but they're also able to achieve an energy rating of A. This means that they will protect your home against forced entry attempts whilst retaining huge amounts of heat in your property, leaving you with a comfortable and secure home. Oh, and did we mention that they're also built to last with virtually no required upkeep?
If you'd like a grey composite door fitted to your home, why not get a free quote from us online? Alternatively, we're available to call on 0800 854 353 or you can send us an online message.