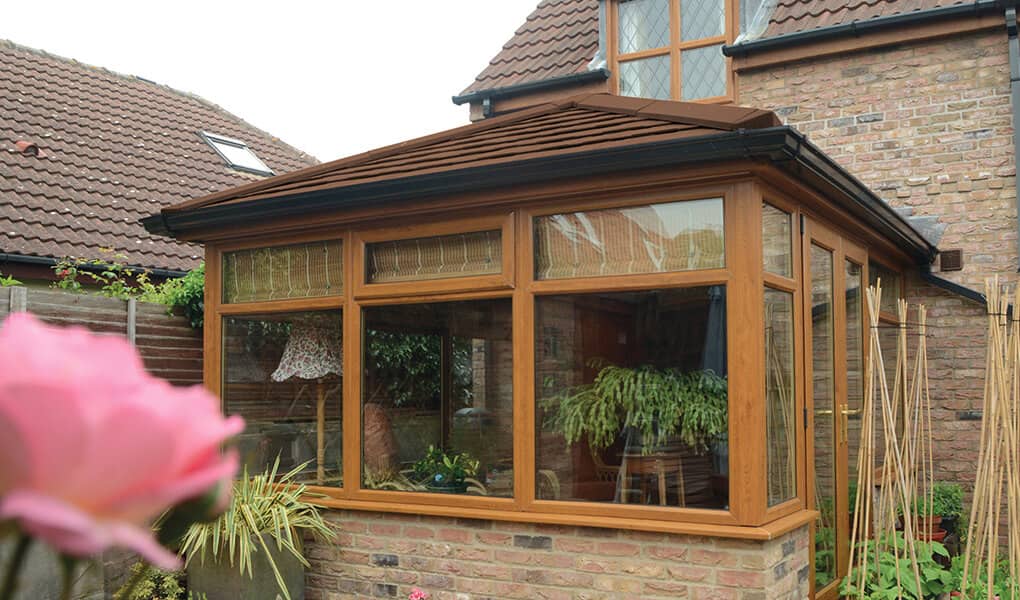 The extra living space that conservatories provide can be incredibly useful, particularly when you've run out of space at home. But what happens when the conservatory is no longer big enough? Do you need to move home or can you extend it further? For many homeowners, extending your current conservatory shouldn't be a problem. However, as is the case when building a new conservatory, one thing that must be considered is planning permission.
Do you need planning permission when extending a conservatory?
Not necessarily, as long as you do not exceed the size restrictions outlined by the UK government, which were recently made permanent*. So, unless legislation is changed, these restrictions will apply when extending existing conservatories or building new ones:
If extending the conservatory on a detached property, its new length cannot be more than 8m. For terraced and semi-detached homes, however, its length cannot exceed 6m.
When extending your conservatory, the new structure should not cover more than half the area of your garden.
If you plan to increase the height of your conservatory, its new height should not exceed 4m or be higher than the highest part of your property's roof. However, if it sits within 2m of your property's boundary, its height should be no more than 3m high.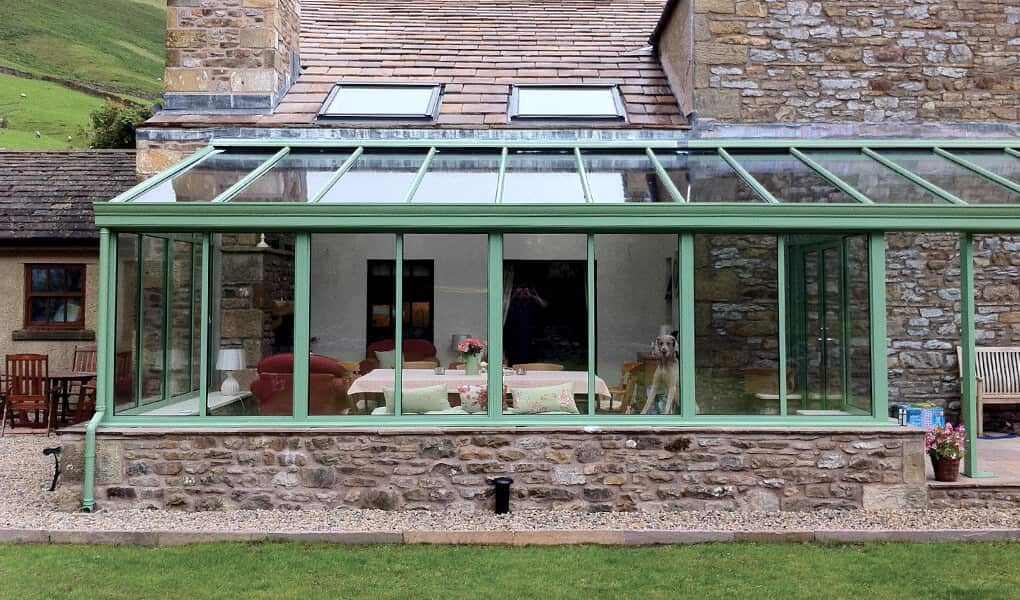 Planning permission is not the only thing that can potentially derail a conservatory extension project, however. Before any work begins, we will send out one of our experienced surveyors to your property who will perform a thorough assessment. During this assessment, they will consider:
The size of your current conservatory and its foundations
Simply put, your existing conservatory foundations might be unable to support the new structure that you're hoping to add onto it. If this is the case, it might be essential to replace the whole thing to ensure adequate support is in place.
How much you'd like to extend and the space available
If you propose that we exceed the size limits pointed out earlier, planning approval is something that will need to be sought. Conservatories with a floor area of 30m² or more are also subject to Building Regulations. Therefore, we will need to consider this too.
Whether we're able to match the new uPVC frames to the existing ones
In order to maximise the value that a conservatory adds to a property, it has to be sympathetic to the original property. So, when extending an existing conservatory, the new part needs to complement the existing structure.
If we're unable to match the old frames to the new, you'd actually be better off replacing the whole conservatory. However, this is a service that we're able to provide and this will be discussed with you at the time.
Premier Windows, leading providers of conservatories Buckinghamshire
For conservatories Buckinghamshire, be they new or an extension to an existing one, Premier Windows are the perfect partners. We've installed bespoke conservatories on the homes of many Buckinghamshire residents and we're also offering up to 35% off at the moment as we celebrate our 30th year of trading. For more information or a free quote, please call us on 0800 854 353 or message us online.
* Information correct as of date published