Typically, a conservatory is an excellent place to make the most of the sunshine during the summer. A great place to entertain guests or bask in the warm glow of the sun, for some of us, however, the conservatory is simply too hot to do anything inside. In many cases, this is because of its roof. However, a conservatory roof replacement can turn an overheating conservatory into a cool living area that you, your family and any guests can enjoy all summer long.
Why is my conservatory so hot?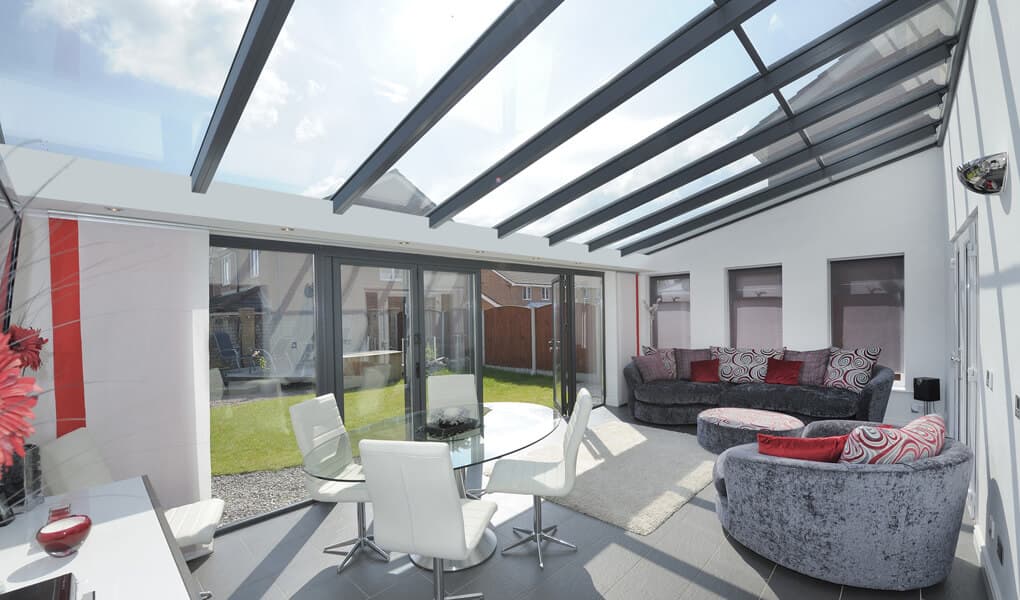 Conservatories are predominately made up of glass so when the sun is beaming down on them in the summer, it's very easy for light and warmth to get inside and build up. However, if a conservatory is well-insulated, the amount of heat that they absorb is significantly reduced.
Unfortunately, many old conservatories have been fitted with polycarbonate roofs, which are renowned for their poor thermal performance. Therefore, many of them are absorbing too much heat and becoming excessively warm. Old glass roofs are also unable to insulate as well as the glass roofs of today, so conservatories fitted with them often overheat too.
The benefits of replacing a conservatory roof
By opting for a conservatory roof replacement, your conservatory will be insulated far better than before, ensuring it will stay nice and cool this summer. If replacing a polycarbonate roof, you can also eliminate any annoying noise that is made when raindrops fall upon it. A peaceful environment is important for anyone who plans to use their conservatory as an office or somewhere to watch TV.
Choose from three different types of roof for your replacement:
Glass roof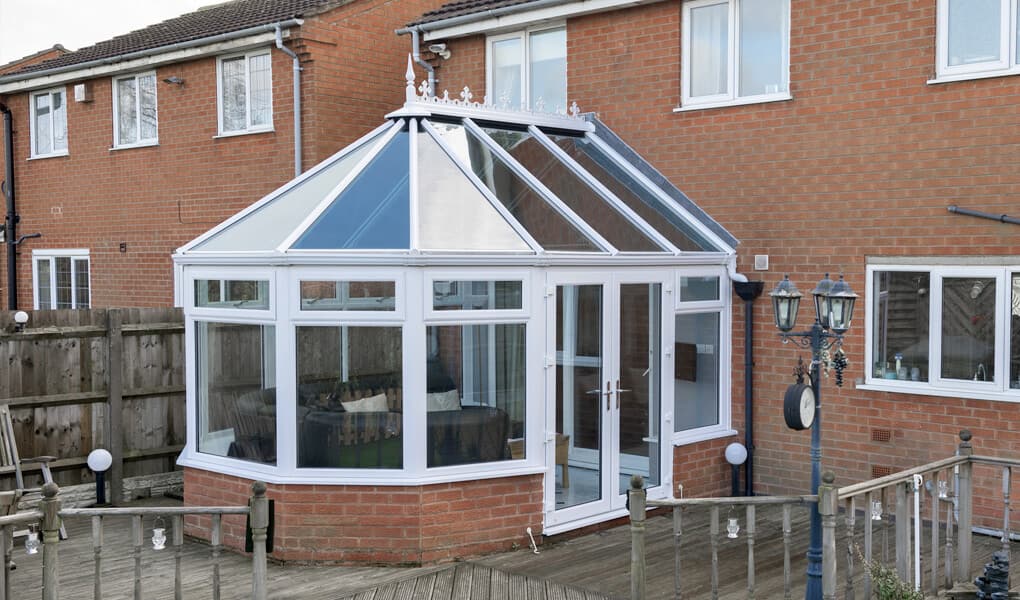 The best option for maximising the amount of sunlight coming inside, glass roofs can be fitted with self-cleaning glass so you can lower maintenance times too. They can also be fitted with solar control glass, making it even more difficult for the conservatory to overheat.
Tiled roof
Tiled roofs have the best thermal performance (0.13 W/m2k), so your conservatory will be incredibly well insulated all year, costing considerably less to heat. They can also be fitted with full-length glazing panels so more light can make its way inside.
Livin Roof
A hybrid of a tiled and glass conservatory roof, the Livin' Roof combines insulated external panels with panels of glazing, creating beautifully lit, thermally efficient conservatory spaces.
Regardless of which type of conservatory roof you opt for, they all come with a 10-year insurance backed guarantee from us, for complete peace of mind.
But are conservatory roof replacements suitable for any conservatory?
In the vast majority of cases, it's possible to replace the conservatory roof, regardless of the conservatory's style or size. However, we will perform an in-depth analysis of your conservatory to check if it's possible to replace the roof prior to any work beginning.
Looking to transform your conservatory into your go-to location this summer? Get in touch with Premier Windows for a conservatory roof replacement today. We're available to call on 0800 854 353 or can be contacted online.