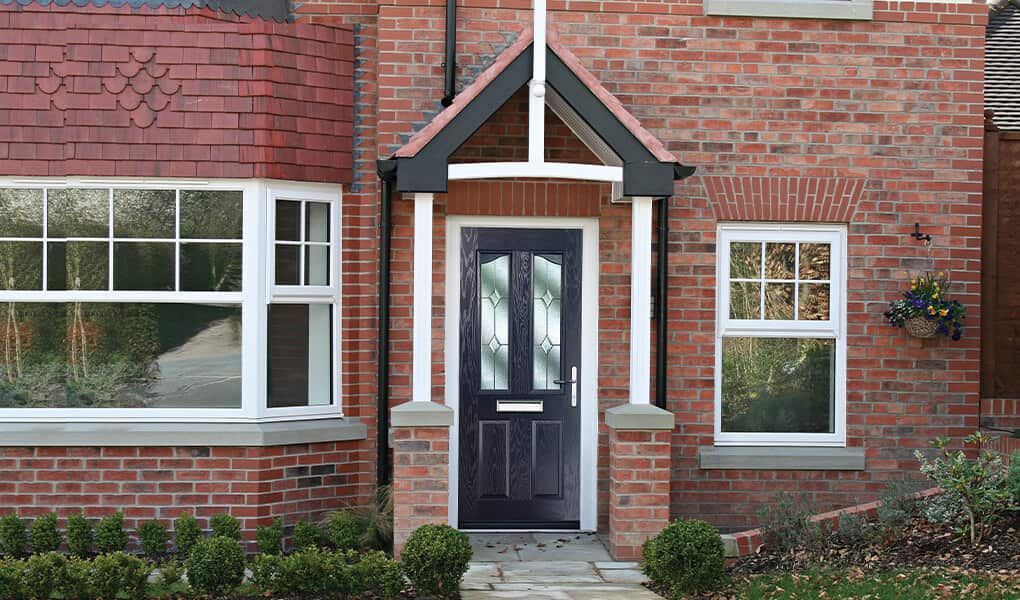 October marks the 6th annual National Home Security Month. Dedicated to raising awareness around the importance of home security throughout Buckinghamshire and beyond, there is certainly more to do when it comes to home security if these latest figures are anything to go by;
13% increase in theft between March 2017 – March 2019
23% rise in garden thefts since 2017
Burglaries shoot up by more than a third when the clocks go back
So, with this in mind we thought we'd take a closer look at the security aspects of the UK's top-performing door; the solid composite door.
Are composite doors secure?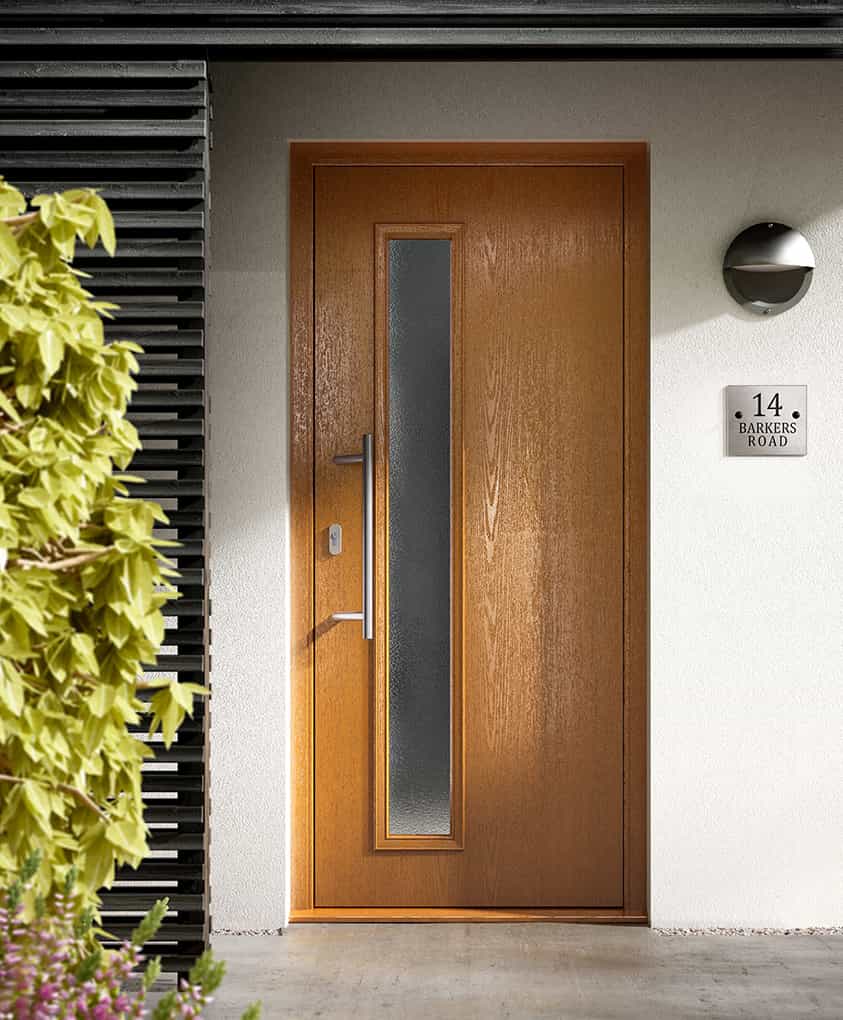 The combination of Glass Reinforced Plastic (GRP), ultra-dense foam core and ultra-strong frame make the composite door one of the most robust, intruder resistant entrance doors around.
What is Glass Reinforced Plastic? (GRP)
Only the very best composite doors utilise GRP within their designs. GRP is an incredibly lightweight composite material, created by a plastic matrix that's reinforced by fine fibres made from glass. Stronger and cheaper than steel, it boasts an enviable high strength to weight ratio. Forming complex shapes with ease whilst remaining corrosion and temperature resistant, GRP is used to make boats, cars, water tanks, pipes, roofing and cladding.
Let's examine each security aspect in greater depth, to help you understand why we're the first point of call for security-conscious homeowners across Aylesbury and Buckinghamshire.
1. Secured by Design composite doors
Our composite doors are engineered to eliminate crime. Certified by the sought-after UK Police approved Secured by Design specification as standard, our range of composite doors are built to police crime prevention standards for absolute peace of mind.
Reducing burglary in new homes by up to 87%, PAS 24: 2016 compliant composite doors (like ours!) are thoroughly tested and assessed for enhanced security performance.
2. Multi-point locking & high quality hardware
Advanced locking systems united with high quality hardware will enable your whole family to sleep soundly each and every night. Featuring anti-drill and anti-pick cylinders and multi-point locking systems, with a Premier Windows composite door installation you can be confident that your new door is designed to resist attack via the highest grade door security and weather resistance.
3. Composite door glazing units
Glazed sections are not just aesthetically pleasing, they heighten the security aspects of our composite doors too. Offering an ample selection of decorative glass options, our reinforced and laminated composite door glass effectively resists force by safely shattering and staying in place at all times. This allows you to flood your hallway with light whilst remaining 'as safe as houses' for the foreseeable future.
4. Super-strong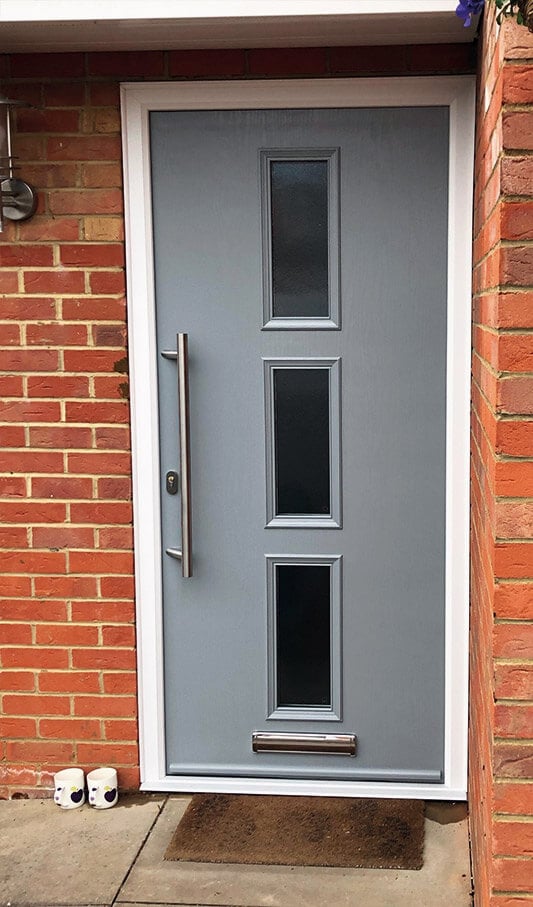 Thanks to the proactive way the composite door is created in strengthening layers, it actively resists the effects of the weather; unable to warp, discolour or contract when exposed to moisture.
5. Security extras
Composite doors from Premier Windows can be enhanced further with a high-performance security chain and spy hole, if required – providing  the confidence to open your door at any time of day.
With a Kubu smart lock fitted to your composite door, you'll never have to worry about leaving your home unlocked again. With the simple Kubu smartphone app, monitor the status of your doors in real-time anytime, anywhere. Contact us for further information.
6. Outstanding structural warranty
We have so much confidence in the security aspects of our composite doors that each one comes with a 25-year structural warranty. So, with a Premier Windows composite door there's no doubt that your home will remain safe and secure for decades to come.
Ultra-strong composite doors for homes across Aylesbury and Buckinghamshire
If you want to make your home as secure as possible this winter, a composite door is a great place to start. Get a free quote now, call us on 0800 854 353 or contact us online to get your home improvement plans well and truly off the ground this National Home Security Month.
Related to this topic:
How do I know when is the right time to replace my windows and doors?